Your online library system is changing – for the better!
From March 29th, Cork County Council Library along with libraries all over the country, will introduce a new online library system with improved functionality to help us provide a better service to library members.

The new system will have many improved features. 
•    Logging into your library account, and managing your reserves, reading lists and contact information will be much easier. 
•    The catalogue will be easier to use and will have images and recommendations as well as themed bookshelves and links to useful resources.
•    You will be able to find, borrow and reserve eBooks and eAudiobooks as well as physical books in one searchable catalogue. 
•    You will be able to renew your library membership online for the first time.  
•    Our new system will also look and work great on mobile phones and tablets.

Online accounts temporarily unavailable March 21st – 28th 
Unfortunately, there will be some service disruption in the lead up to the launch of the new system. 
From March 21st – 28th, your online account will be temporarily unavailable and you will not be able to reserve items online. 
During this time, you will still be able to browse and borrow in your library and other library services, including eServices such as Borrowbox, Libby and PressReader will not be affected. 

All loans will be extended so you don't need to worry about renewing items while your account is unavailable.  

We apologise for the inconvenience and thank you for your patience as we work to deliver the new and improved online experience. 
Please keep an eye on our website and social media channels for further updates. 
Cork County Council Library & Arts Service is celebrating International Women's Day 2022 On Tuesday 8th March!
To mark this occasion, the library is running a Flash Fiction creative writing competition for adults. You are invited to write a short-short story of no more than 750 words which touches on the theme of International Women's Day #BreakTheBias, by using the following sentence as a title or a starting point for your story - "They Told Her It Was Impossible."
The closing date for receipt of entries is Thursday 31st March and entries can be returned by email to corkcountylibrary@corkcoco.ie , posted to Cork County Council Library HQ, Carrigrohane Road, Cork, or dropped to your local library.

Please ensure all entries are accompanied by an entry form and clearly labelled IWD Flash Fiction in the subject bar of the email or on the envelope.
Winning entries will receive a book token (First Prize €60 Book Token, 2 x Runners-Up Prizes €30 Book Tokens) and see their work published here on the library website.
Best of luck! 

Cork County Council Library & Arts Service are celebrating Cork Pride!
As part of Cork Pride 2021 we're launching a pre-recorded talk with Jack Fitzgerald of Gender Rebels Cork on Saturday 24th July.

It's titled "It's No Big Deal: A Talk on Gender Identity and Sexuality" and will be available on Cork County Council's YouTube Channel.

New Gay Literature Collections are available in designated libraries, which is part of our 'Words Will Change Worlds' LGBTQIA+ project funded by the LGBTI+ Community Services Fund 2020. 
If you are interested please contact your local library.
Launch of Cork County Council Library and Arts Service Development Plan 2020 - 2025.
With the launch of the new Library Service Development Plan 2020-2025 Cork County Council Library and Arts Service has laid out its progressive and inclusive strategic plan for the next five years.
Prepared in consultation with library staff and the public, and within the wider context of national and local strategies including the national library strategy Our Public Libraries 2022, the Library Service Development Plan forms the basis of all that the service aspires to be and how it will function in the community.
Mayor of the County of Cork, Cllr Mary Linehan Foley welcomed the launch of the new strategy document saying: 
"Cork County Council Library service aims to be open, accessible, and welcoming to everyone. This Development Plan sets out how the ambitions of the service and how these goals will be achieved. The library service has proven itself committed, above and beyond, to customer service. This has been especially evident in the past year, where library members remained connected with this service and its community of users through online services and deliveries. Demand for services has remained high, highlighting the importance of libraries to towns and villages. The library service has shown a remarkable ability to adapt to the needs of its members and will continue to do so as it learns and develops alongside the community it serves".
Chief Executive of Cork County Council Tim Lucey, commented, 
"Cork County Council's Library Development Plan is a touchstone document that allows us to gauge the success of the Library in achieving its ambitious aspirations over the coming five years. As evidenced in recent times, our libraries are a continuously evolving service. This plan ensures our continued focus on providing an agile and proactive library service that can respond effectively to any changes that may arise in our operating environment between now and 2025."
The mission statement of the library service is 'to empower communities by providing access to resources that educate, inform, enlighten and enrich the lives of their citizens by supporting and promoting literacy and a love of reading and by collecting and preserving resources relating to the cultural heritage of Cork.' The Development Plan is designed to support this mission in the development of the service over the next five years.
The Library Service Development Plan 2020-2025 is now available.
Tá an Plean Forbartha Leabharlainne ar fáil anseo.

Cork County Council Library welcomes back borrowers!
From this week our Libraries are re-opening so you can browse, borrow and return items again!
As we re-open, the numbers in our libraries will be limited. We would therefore ask you to plan your visit in advance and to limit your browsing time. Check online for a list of library locations and opening times. 
For the moment there is no access to newspapers, magazines, study spaces, PCs or in person events. 
There will be a number of measures in place to ensure your safety, therefore we ask that you follow the direction of staff at all times.
The online national book request system will return on Monday, May 17th! However, you can still access your library account online.
Our online services, including e-books, e-magazines and e-newspapers continue to be available. 
Don't forget, it's free to join the library, just drop in with your photo I.D. and proof of address. Once joined, your library card entitles you to borrow and return items in any public library in Ireland!

Please check our social media for further updates. 
If you have any queries, please contact your local library or Cork County Library Headquarters on (021) 4546499 or e-mail corkcountylibrary@corkcoco.ie.
We look forward to seeing you all again!

LGBTQIA+ Book Club from Cork County Library. 
Cork County Library is inviting members of the LGBTQIA+ Community to join its first online LGBTQIA+ book club!
The social and health benefits of being a book club member are numerous and we aim to create a welcoming environment for discussion.

This initiative is part of a Cork County Council Library project entitled "Words Will Change Worlds". It is funded by the Department of Children, Equality, Disability, Integration and Youth to help increase visibility and awareness of the LGBTQIA+ Community as well as alleviating some of the issues felt, such as social isolation, especially in rural areas.
The books will be LGBTQIA+ themed. The library service will provide the books and facilitate the meetings.
Adults over 18 are welcome to join.
Expressions of interest can be emailed to bookclubs@corkcoco.ie or Tel. (021) 4546499.
This project is supported by the LGBTI+ Community Services Fund 2020.

All roads lead to a library!
Our Mobile Library Service is off the road at the moment but read an article recently published in An Leabharlann by the Library Association of Ireland to discover how the mobile library staff still try and meet the reading needs of its borrowers throughout the pandemic. 
Don't forget that while the libraries are closed you can still join online and avail of all the great resources! These include free eBooks, eAudiobooks, eMagazines, eNewspapers and online courses. Never be without something to read! Check out our online services.

Cork County Council Library Service Announces Free Literacy Programme for Members.
Cork County Council Library and Arts Service is delighted to introduce NEWSTART, its new Early Years Literacy Programme supporting Numeracy, Literacy and Writing skills. 
NEWSTART is a free programme, supported by the Department of Rural and Community Development and Dormant Accounts, which offers literacy, practical videos and TCLL (Touch-Written Read and Spelling), an online multi-sensory course that teaches typing, reading and contact spelling at the same time. 
 
This programme aims to help children & adults with reading, writing, spelling and counting, keyboard skills and literacy issues such as dyslexia and dyspraxia. It would benefit students and adults who experience literacy difficulties, as well as those learning English as a second language (ESL). 
NEWSTART offers users a TTRS Licence which provides step-by-step online tuition with feedback and scores. It can be accessed in school or at privately at home. A NEWSTART booklet is provided to help parents and carers support their child with Numeracy, Literacy and Writing. It is full of valuable advice including book recommendations, story time skills, early reader lists and homework hints. Informational videos from an Occupational Therapist and Dyslexia Tutor provide practical tips and hints. The pack also includes a notepad and pen to encourage doodling and creative writing. 

For more information visit NEWSTART Literacy programme or contact your local Cork County Council Library and Arts Service branch or mobile library. 
Take a closer look at your local library on the first ever National Library Open day February 29th. We are issuing a special invitation to everyone in the county to come in and see everything that's on offer. Library staff will show you how your free library card can provide access to the stock of every library in the country from books, dvds, ebooks to internet access, musical instruments, online courses, talks, exhibitions and lots more.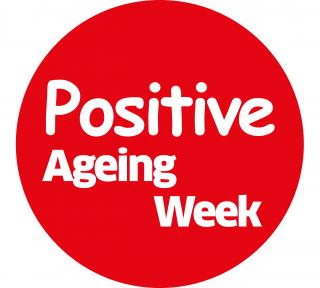 Positive Ageing Week
Positive Ageing Week, which runs from September 30th to October 6th, is about celebrating the older people in our lives and the contribution they make to our families and our communities. Positive Aging Week is an Age Action initiative and the theme this year is focuses on 'Ageing in Place'.  This is 'the ability to live in one's own home and community safely, independently, and comfortably, regardless of age, income, or ability level'. Ageing in Place is not just for 'older' people, it's for all people who want to ensure their quality of life and live it with dignity.
Please download the 'Positive Ageing Week 2019 Event Calender'  to see all the events happening this week in libraries throughout Cork County to celebrate Positive Ageing.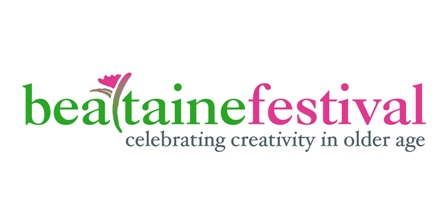 Bealtaine
This festival is a celebration of creativity in older people and is held annually in the month of May.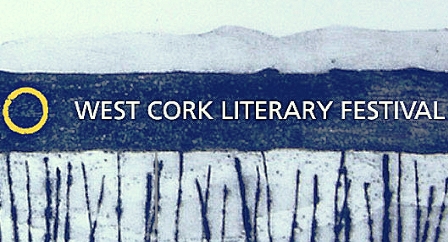 West Cork Literary Festival 
The West Cork Literary Festival takes place every July in Bantry. The festival is well established in the town and offers a range of readings and workshops given by visiting writers. Public readings take place in Bantry Library during the week for the festival.
For more information about this year's programme go to http://www.westcorkmusic.ie/literaryfestival/programme.
Heritage Week
National Heritage Week is coordinated by The Heritage Council and its aim is to build an appreciation and education about our heritage thereby encouraging its conservation and preservation.
To keep up to date with Heritage Week Activities throughout the county, full details will be accessible on the County Cork Heritage Week Events Guide. 
Also check with your local library about events during Heritage Week.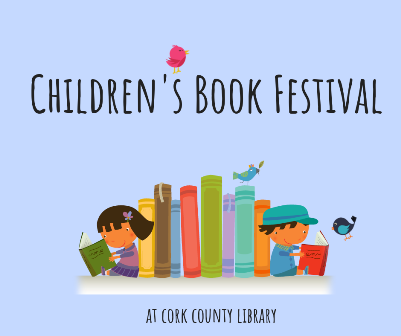 Children's Book Festival
Every October we celebrate the Children's Book Festival with a series of workshops, author visits and competitions.
Check at your local library for details of this year's events.
Summer Reading Programme
Register at your local library to take part in our annual Summer Reading programme and receive your Summer Reading card. This programme is aimed at encouraging children to continue to read throughout the summer months.
For every book you read in July and August, a library reward stamp is added to your Summer Reading card-see how many you can collect!
After the programme, all children who participate will be invited to attend at their local library and will be presented with their award certificate.

Book Clubs
Many of Cork County library branches hold regular adult book club meetings. It is always best to check with your local branch as locations and times can vary.
We hold children's book clubs too in selected locations subject to local demand.
Contact your local library to find out how you can join or set up your own book club! Alternatively, e-mail corkcountylibrary@corkcoco.ie to find out more.

Book Club Recommendations
Skibbereen Library Book Club:
'Akin' by Emma Donoghue
LGBTQIA+ Book Club:
'All Adults Here' by Emma Straub
'Untamed' by Glennon Doyle
Timoleague Walking Book Club:
'This is Happiness' by Niall Williams
Bandon Book Club:
'Diving for Pearls' by Jamie O'Connell

Writers Groups 
Writer's groups are held in selected locations subject to local demand.
Please check with your local library for times.
Ciorcail Cainte
Ciorcail Cainte is an informal Irish language conversation group. All levels of Irish are catered for, and everyone is given a chance to partake.
Please check with your local library for times.
Gramophone Circles
Gramophone Circles are also growing in popularity, with a small but increasing number of groups meeting in libraries to present programmes of music of their own choosing.
Please check with your local library for times.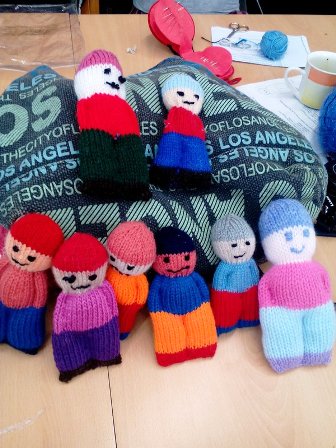 Knitting & Crochet Groups
There are lots of knitting and crochet groups meeting in Cork County library branches.
Please check with your local library for times.