Level 5
In line with Level 5 Government restrictions, as of close of business on Wednesday, December 23rd, all Cork County Council Library buildings are closed to the public. However we continue to provide a service online. Find out more at library online.

LGBTQIA+ Book Club from Cork County Library. 
Cork County Library is inviting members of the LGBTQIA+ Community to join its first online LGBTQIA+ book club!
The social and health benefits of being a book club member are numerous and we aim to create a welcoming environment for discussion.

This initiative is part of a Cork County Council Library project entitled "Words Will Change Worlds". It is funded by the Department of Children, Equality, Disability, Integration and Youth to help increase visibility and awareness of the LGBTQIA+ Community as well as alleviating some of the issues felt, such as social isolation, especially in rural areas.
The books will be LGBTQIA+ themed. The library service will provide the books and facilitate the meetings.
Adults over 18 are welcome to join.
Expressions of interest can be emailed to bookclubs@corkcoco.ie or Tel. (021) 4546499.
This project is supported by the LGBTI+ Community Services Fund 2020.

Grow It Forward Event
Join us on Wednesday 12th May at 7pm for our online event – 'Why Growing Your Own Food Is Good For You! where guest speakers Sarah Hourigan (Nature Therapy Ireland) and Karen Loxton (SECAD, wildwork.ie) will be looking at the physical, mental health and environmental rewards that come with growing your own.  
Please email growitforward@corkcoco.ie to register by Mon 10th May.
All roads lead to a library!
Our Mobile Library Service is off the road at the moment but read an article recently published in An Leabharlann by the Library Association of Ireland to discover how the mobile library staff still try and meet the reading needs of its borrowers throughout the pandemic. 
Don't forget that while the libraries are closed you can still join online and avail of all the great resources! These include free eBooks, eAudiobooks, eMagazines, eNewspapers and online courses. Never be without something to read! Check out our online services.

Get free seeds. Do good deeds!
The Grow It Forward campaign is a collaboration between Libraries Ireland and the Grow It Yourself (GIY) movement. It aims to distribute 25,000 seed kits through communities via libraries in Ireland to promote the physical, mental health and environmental benefits of growing your own food. Each kit contains enough carrot, beetroot, pea, oriental greens and tomato seeds to enable participants to share the love of growing food forward to 9 other people in their communities, be it through sharing seeds, seedlings, plants or produce. To become involved in this lovely initiative please contact your local library and don't forget to Grow It Forward!
Find out about Grow It Forward.
Age Friendly Libraries Digital Ambassadors Programme
The Age Friendly Libraries Digital Ambassadors Programme' which was launched by Minister of State, Department of Health with responsibility for Mental Health and Older People, Mary Butler T.D. is now being rolled out in Cork County Library and Arts Service. The scheme, which was developed in partnership between Age Friendly Ireland and Libraries Ireland, aims to support older people in accessing online library resources. Digital ambassadors will deliver remote tutoring sessions online and over the phone to older people to help them join and use the library online. Through these sessions older people will be empowered to avail of the fantastic range of library services. The scheme will also facilitate older people to participate in other online activities such as classes, meetings and bookclubs etc. These days staying connected is vital and as we are all aware isolation is a particular risk for the older population. This programme will support older people to stay connected with their communities in these challenging times. Libraries are a lifeline in communities across the county and this programme will help to make the service available to as many people as possible.

Cork County Council Library & Arts Service to Mark International Transgender Day of Visibility, on 31st March! 
"At the beginning of coming out, many trans people don't have anything with their name on it. And the first time seeing it printed is a powerful moment." – Jack Fitzgerald, Gender Rebels Cork. 
Recent LGBTQI+ awareness training by Gay Project and Gender Rebels Cork for Library staff has highlighted the difficulties faced by many transgender and gender diverse people on their transition journey. 
It can be empowering for a transgender person when they are recognised by their true name. However, the legal changing of a person's name and gender information can be a costly and time-consuming process. 
To celebrate International Transgender Day of Visibility, the Library Service will offer a change of Library account details service for any transgender or gender diverse person across Cork county waiting to receive, or who has received, their Gender Recognition Certificate. New members are also very welcome to register. 
Dedicated phone lines will be available throughout the day and will be answered by Library staff who have received gender identity awareness training to ensure that callers will be treated with sensitivity. 
Currently Libraries are offering online services only – including eBooks, eMagazines, eAudiobooks, and much more! 
"Inclusivity is at the heart of the Cork County Council Library & Arts Service ethos. As part of this ethos, we are delighted to play our part in recognising International Transgender Visibility Day on the 31st of March and supporting the transgender and gender diverse community of Cork county." - Emer O'Brien, County Librarian. 
Dedicated Library staff will be on hand to take calls on the 31st at the following branches:
 ·Bandon Library (023) 8844830  
· Bantry Library (027) 50460 
· Kinsale Library (021) 4774266 
· Mallow Library (022) 21821  
· Mobile Library Service (086) 4603287 
· Youghal Library (024) 93459 
Seachtain na Gaeilge
Manchán Magan published the book Thirty-Two Words for Fields in the Autumn of 2020. It explores the insights the language offers into the culture, heritage and psychology of Ireland. For Seachtain na Gaeilge Manchán has made three short films for Cork County Library presenting some of his favourite words from the book. Enjoy!
Manchán Magan – Part 3 – Sea Tam words 
Ireland Reads and Cork County Council Library & Arts Service
To celebrate Ireland Reads and the national day of reading on Thursday 25th of February, Cork County Council Library & Arts Service presents a series of online events to mark the occasion. 
Monday 22nd - Manchán Magan & his travels 
Manchán talks about his books and recounts tales from his travels in Africa, South America and India. He talks about his adventures and how these experiences formed who he is today. Manchán's recollections are available in two recordings: 
Part 1
Part 2

Tuesday 23rd – Reluctant child readers 
Children's Services Librarian, Dolores Casey and librarians Tjorven Deane and Ikki Keane discuss how to encourage the reluctant child reader.  The discussion offers tips and strategies from experienced library staff on how to motivate your child and help them to enjoy reading.
In the second part of their conversation they discuss on how to motivate your child to read.  Encouraging reading in many formats is discussed as Tjorven and Ikki outline some of the library resources that are available to help parents and teachers.
Also check out our library social media for staff recommendations and more!
As part of the Ireland Reads campaign there are also national events taking place online. To register for these events, visit www.irelandreads.ie 
Tuesday 23rd at 7pm - Éire ag Léamh – Give Leabhar Gaeilge 
An Irish language event hosted by Laureate na nÓg and chaired by the current Laureate Áine Ní Ghlinn exploring the joy of reading children's books in Irish for pleasure. Laureate na nÓg is an initiative of the Arts Council. It is managed and delivered on Council's behalf by Children's Books Ireland, and also supported by the Arts Council of Northern Ireland and the Department of Children, Equality, Disability, Integration and Youth.
Éire ag Léamh – Give Leabhar Gaeilge - 7 i.n Dé Máirt, 23ú Feabhra
Ócáid Ghaeilge ar líne chun tábhacht agus pléisiúr na léitheoireachta Gaeilge do dhaoine óga a phlé. Laureate na nÓg, Áine Ní Ghlinn a bheidh sa chathaoir. Tionscnamh de chuid na Comhairle Ealaíon is ea Laureate na nÓg. Is é Leabhair Pháistí Éireann a dhéanann an tionscnamh a bhainistiú agus a sheachadadh ar son na Comhairle Ealaíon agus tá tacaíocht aige ó Chomhairle Ealaíon Thuaisceart Éireann agus ón Roinn Leanaí, Comhionannais, Míchumais, Lánpháirtíochta agus Óige.
Wednesday 24th at 2pm – Reading Matters: science, stories, soul 
The National Adult Literacy Agency (NALA) will lead a look at the science behind the benefits of reading, with input from researchers, writers and readers speaking to the wellbeing aspect of reading for pleasure.
Thursday 25th at 7pm – Ireland Reads: The Great Escape! 
To round off Ireland Reads Day Libraries Ireland present a discussion focusing on reading during lockdown and how books have helped us escape, chaired by Rick O'Shea (RTE).
 
 Squeeze in a read on Thursday 25th February! 
On Thursday 25th of February Cork County Council Library & Arts Service is inviting people of all ages to get reading. Why? Because taking some time for yourself to relax and do the things you enjoy (like reading) is important to look after your mental wellbeing.
Take the pledge to squeeze in a read at www.irelandreads.ie and see how many minutes people all over Ireland will be squeezing in to read on Thursday 25th February.
Follow us on social media for tips on how to up your reading game, book club suggestions, advice for reluctant readers as well as story times, readings and podcasts. Ireland Reads is a public libraries initiative, in partnership with publishers, booksellers, authors and others under the Government's 'Keep Well' campaign.  #SqueezeInARead #IrelandReads 
'Memories of a Real Cork Christmas'
Under the umbrella of Cork County Council's 'A Real Cork Christmas' initiative, Cork County Age Friendly Programme invited members of Cork County Older Persons Council to send their stories of Christmas Traditions and Childhood memories of Christmas – We received wonderful stories from lovely people.  We decided to make a collection of these stories in print and plan to produce them in a limited edition book format in the New Year - a fitting tribute of appreciation to all of the participants.
A copy of this booklet will be stored in the County Library Local Studies department and it will also be available in all Cork County Council Library and Arts Service branches. The collection is also available to read on Cork County Library and Arts Service website.
 
Cork County Council Library Service Announces Free Literacy Programme for Members.
Cork County Council Library and Arts Service is delighted to introduce NEWSTART, its new Early Years Literacy Programme supporting Numeracy, Literacy and Writing skills. 
NEWSTART is a free programme, supported by the Department of Rural and Community Development and Dormant Accounts, which offers literacy, practical videos and TCLL (Touch-Written Read and Spelling), an online multi-sensory course that teaches typing, reading and contact spelling at the same time. 
 
This programme aims to help children & adults with reading, writing, spelling and counting, keyboard skills and literacy issues such as dyslexia and dyspraxia. It would benefit students and adults who experience literacy difficulties, as well as those learning English as a second language (ESL). 
NEWSTART offers users a TTRS Licence which provides step-by-step online tuition with feedback and scores. It can be accessed in school or at privately at home. A NEWSTART booklet is provided to help parents and carers support their child with Numeracy, Literacy and Writing. It is full of valuable advice including book recommendations, story time skills, early reader lists and homework hints. Informational videos from an Occupational Therapist and Dyslexia Tutor provide practical tips and hints. The pack also includes a notepad and pen to encourage doodling and creative writing. 

For more information visit NEWSTART Literacy programme or contact your local Cork County Council Library and Arts Service branch or mobile library. 

REWARDING READS
Cork County Council Library and Arts Service is reminding everyone that they can 'Start a new story' and discover lots of rewarding reads through their library, even while Covid-19 restrictions are in place. 
Recognising that we might all be looking for a little distraction over the coming winter months, libraries across the country in partnership with Creative Ireland are letting everyone know that a wealth of books for all ages and all interests are available through the library, and reading can be an excellent way to relax, escape, boost creative wellbeing or learn something new. 
Online library services, including free access to e-books and e-audiobooks, will continue throughout all stages of the Government's Living with Covid-19 plan. All library members have access to these services completely free, and anybody can join online at Libraries Ireland or by contacting your local library. 
The Rewarding Reads campaign features a diverse range of Ireland's literary icons, from classic writers to new talents, as well as books across all genres. Authors featured in the campaign include Flann O'Brien, Emma Dabiri, Vicky Phelan, Roddy Doyle, John Boyne and Sally Rooney. 
Look out for the campaign on social media and send us your best attempts at flash fiction at home to our social media.
Find out how to access thousands of e-books and e-audiobooks as well as other eLibrary services like online magazines, newspapers, online classes and more at library online.
Cork County Council Library and Arts Development Plan.
Cork County Council Library and Arts Service is currently preparing a Development plan for the years 2020-25, as the Service wishes to establish how it may best serve its community in the coming years. Library Services, nationwide and worldwide have over the past number of years changed and adapted in response to so many outside factors be they be economic, social, technological or indeed more recently worldwide public health factors. The Library Service plans ahead every five years and now is asking the public to have its say!
This plan will inform how the library service will progress and grow over the next 5 years. You are invited to make comments and observations regarding how you would like your Library Service to develop in that time.
You can do this via www.yourcouncil.ie or by emailing corkcountylibrary@corkcoco.ie or at your local library or by posting your comments to Cork County Library, Carrigrohane Rd, Cork.
View the Library Development Plan invitation in Arabic, English, French, Irish, Lithuanian, Polish, Portuguese, Spanish.
Closing Date for submissions: 5pm on Friday 25th September 2020.
'Tales from County Cork in the time of the Coronavirus'
Our future generations need you! The unique nature of the Covid-19 pandemic and its impact nationally and internationally is something that future generations will be keenly interested in. Of particular interest will be the impact at a county and community level. 
The Local Studies Library has therefore decided to compile a Covid-19 archive of material titled 'Tales from County Cork in the time of the Coronavirus' relating to all aspects of the pandemic, including personal stories, photos and posters from the perspective of children, teenagers and adults.
Forward your material to localstudieslibrary@corkcoco.ie or drop it in to your local library when it is open and they will ensure that the Local Studies Library receives it and stores it to help record history for your children, grandchildren and great grandchildren. 
Take a closer look at your local library on the first ever National Library Open day February 29th. We are issuing a special invitation to everyone in the county to come in and see everything that's on offer. Library staff will show you how your free library card can provide access to the stock of every library in the country from books, dvds, ebooks to internet access, musical instruments, online courses, talks, exhibitions and lots more.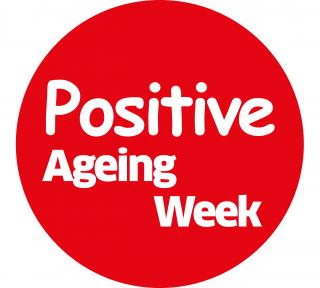 Positive Ageing Week
Positive Ageing Week, which runs from September 30th to October 6th, is about celebrating the older people in our lives and the contribution they make to our families and our communities. Positive Aging Week is an Age Action initiative and the theme this year is focuses on 'Ageing in Place'.  This is 'the ability to live in one's own home and community safely, independently, and comfortably, regardless of age, income, or ability level'. Ageing in Place is not just for 'older' people, it's for all people who want to ensure their quality of life and live it with dignity.
Please download the 'Positive Ageing Week 2019 Event Calender'  to see all the events happening this week in libraries throughout Cork County to celebrate Positive Ageing.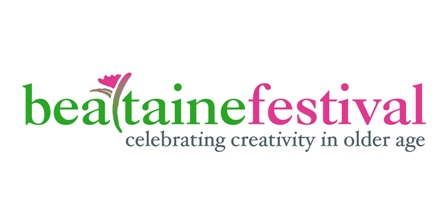 Bealtaine
This festival is a celebration of creativity in older people and is held annually in the month of May.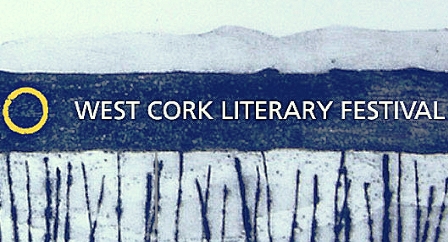 West Cork Literary Festival 
The West Cork Literary Festival takes place every July in Bantry. The festival is well established in the town and offers a range of readings and workshops given by visiting writers. Public readings take place in Bantry Library during the week for the festival.
For more information about this year's programme go to http://www.westcorkmusic.ie/literaryfestival/programme.
Heritage Week
National Heritage Week is coordinated by The Heritage Council and its aim is to build an appreciation and education about our heritage thereby encouraging its conservation and preservation.
To keep up to date with Heritage Week Activities throughout the county, full details will be accessible on the County Cork Heritage Week Events Guide. 
Also check with your local library about events during Heritage Week.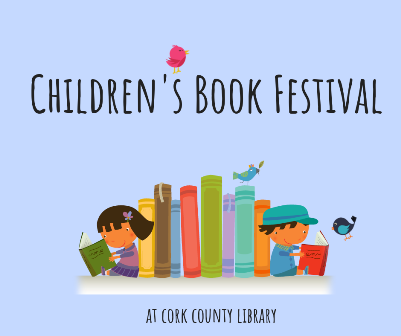 Children's Book Festival
Every October we celebrate the Children's Book Festival with a series of workshops, author visits and competitions.
Check at your local library for details of this year's events.
Summer Reading Programme
Register at your local library to take part in our annual Summer Reading programme and receive your Summer Reading card. This programme is aimed at encouraging children to continue to read throughout the summer months.
For every book you read in July and August, a library reward stamp is added to your Summer Reading card-see how many you can collect!
After the programme, all children who participate will be invited to attend at their local library and will be presented with their award certificate.
Book Clubs
Many of Cork County library branches hold regular adult book clubs. It is always best to check with your local branch as locations and times can vary.
We hold children's book clubs too in selected locations subject to local demand.
Writers Groups 
Writer's groups are held in selected locations subject to local demand.
Please check with your local library for times.
Ciorcail Cainte
Ciorcail Cainte is an informal Irish language conversation group. All levels of Irish are catered for, and everyone is given a chance to partake.
Please check with your local library for times.
Gramophone Circles
Gramophone Circles are also growing in popularity, with a small but increasing number of groups meeting in libraries to present programmes of music of their own choosing.
Please check with your local library for times.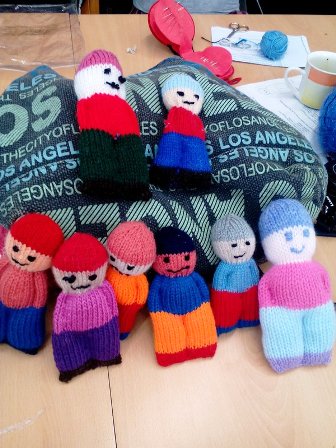 Knitting & Crochet Groups
There are lots of knitting and crochet groups meeting in Cork County library branches.
Please check with your local library for times.