Cork County Library provides a wide range of resources and activities which supports schools in developing children's literacy, numeracy, creativity and communication skills. 
Contact us at schools.library@corkcoco.ie with requests and for more information.
Right to Read is a national programme underpinned by the Public library Strategy, Our Public Libraries 2022: Inspiring, Connecting and Empowering Communities. 
The Right to Read programme brings together local authorities and local bodies involved in supporting literacy and reading development in the local area for a co-ordinated approach to providing these services in the community for individuals, family and children.
Cork County Library's main focus is on events such as Spring into Storytime, Summer Stars, Children's Book Festival, Family Time in Your Library, book club meetings in various libraries and other events during the year that promote literacy and reader development.
Cork County Library provides a class novel scheme to primary schools in the county. The collection spans junior infants to 6th class level and the scheme operates as follows:

- Teachers may borrow multiple copies of a title for the period of a school term. Choose from the list of titles available on the class novel scheme catalogue.
- Books must be returned promptly to ensure that the next reservation can be filled. You can return the books to your nearest Cork County Library branch/mobile.
- Requests should be emailed to schools.library@corkcoco.ie stating your school, local branch library/mobile, preferred title and quantity required. 
Teachers can now borrow from our Teaching Resource Collection  which includes a large collection of photocopiable resource material on topics including literacy, numeracy, art, behavioural issues etc.  Also available are a selection of books on special needs education including Autism, Aspergers and Dyslexia.  Should you wish to borrow from this collection, please email your requests to schools.library@corkcoco.ie
Every October we celebrate the Children's Book Festival with a series of workshops, author visits and competitions.
Check at your local library for details of this year's events.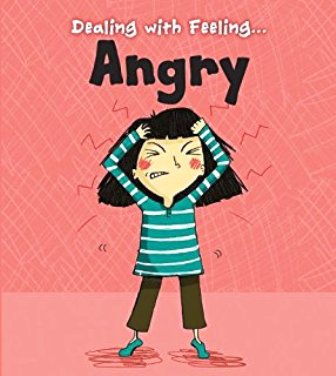 The Library aims to provide books for children which address a range of social and personal issues and can be used by parents and teachers as gentle introductions to complex issues in terms that young children can understand. These include the following subjects:
   - Dealing with feelings and emotions
   - Choosing to do the right thing in different social situations
   - Overcoming fears and anxieties
   - How to make friends and interact with other people
   - Behavioural books
   - First Look series; at different life events and social issues
   - New experiences and how your child can deal with them 
Such books are a great way to introduce social awareness to children and help them to better understand themselves, others and the world around them. 
We offer a number of leaflets which can act as a guide to the most popular reading schemes and series available in our libraries.
It is important to emphasise that these are only rough guides to ages, as all children progress at different levels with their reading.
The fourth guide covers some series we have specifically aimed at struggling and reluctant readers.
We have children's book clubs too in selected areas locations subject to local demand.

As part of the Ireland Reads promotion 2021, Dolores Casey, Tjorven Deane and Ikki Keane from Cork County Council Library and Arts Service discuss how to encourage the reluctant child reader. They are Cork County Council Library and Arts Service staff with many years of experience of dealing with literacy needs and recommending books in their local branch libraries.
 
The discussion in the videos offers tips and strategies from experienced library staff on how to motivate your child and help them to enjoy reading.  There are also some book recommendations and alternatives to traditional fiction reading for the child who may need a different approach in their reading journey.