Work Matters at the Library
Are you looking for a job or a career change? Are you thinking of starting your own business?
The Work Matters service at your library is a perfect place to explore research and learn new skills.
Work Matters is a national initiative and partnership between Cork County Libraries and Libraries Ireland. It is available in all 25 Branches across the county.

 - Explore career information.
 - Learn about supports available for jobseekers.
 - Develop new skills to boost your CV and job application.
 - Search and apply for jobs in Ireland and abroad.
 - Research companies and potential suppliers.
 - Develop new skills to plan, start and grow your own business.
 - Research funding sources for small businesses.
 - Explore the market and identify potential customers.
 - Research your competitors.
 - Connect with like-minded people and share experiences.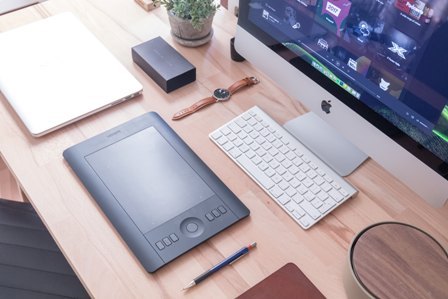 - A wide variety of books from job seeking to interview skills and psychometric tests, to starting your own business, entrepreneurship and social media skills.
  - Access to e-books, e-audiobooks, e-magazines and newspapers. Cork County Library Online.
  - Chose from 500+ e-learning courses to re-skill, up-skill or broaden your interests.
  - Online language learning courses.
  - Designated research and work space with computer access .
  - Wi-Fi and printing facilities.
  - Free access with your library membership. Becoming a library member is easy just click here and fill out the online membership form. Once your membership is processed you can start using the library resources.
  - Events in the areas of job seeking and entrepreneurship. If you are interested in attending please email corkcountylibrary@corkcoco.ie to be added to the mailing list. 

CV, LinkedIn and Online Interview Tips with Ciarán Hourican
Ciarán Hourican is the managing director of H Training. Ciarán is a workplace coach and mentor. He has worked extensively in both the public and private sectors and more recently in the area of tech. 
 
Video 1 - Online Interviews with Ciarán Hourican
Ciarán looks at the advantages to you for this interview format and discuses opportunities for employees regarding remote working. Find tips on how to manage technical problems with online interviews. 
 
Video 2 - CVs & LinkedIn with Ciarán Hourican
Ciarán looks at the importance of a CV and a LinkedIn profile. Find out how to create an impactful CV - keep in mind your audience and what is the purpose of the document. What is LinkedIn and how to use it and some do's and don't tips.  
 
Video 3 - How to succeed at interviews with Ciarán Hourican
In this recording Ciarán discusses how to stand out at an interview - how to find your advantage to stand out from the crowd and how to manage your nerves. He also talks about the STAR technique.  
 
For more information on Ciarán Hourican go to H Training.

Career Recordings by Susan Manning
Susan is a careers specialist with over twenty years' experience in HR and in 2019 she started her own consultancy. View her videos on YouTube for some career advice.
Video 1 - Career Clarity with Susan Manning
Susan talks about finding career clarity and she outlines four steps to help you find the job you love. 
Video 2 - How to pivot your career with Susan Manning
Susan talks about pivoting your career. She talks through five steps to help you get started and some questions for you to think about to help you start to change your career.
Video 3 - Career breaks and seven tips for coming back to the workforce with Susan Manning
Susan talks about career breaks and has seven tips for coming back to the workforce after a career break. A variety of skills and trades are needed by employers and how can you use your skills to go back to work. Review your skills and experience and how you can use these to get back to the workplace.

For more information about Susan Manning check out her website. 
Returning to work in middle life and the challenges of menopause with Breeda Bermingham
Breeda coaches' women and works in the area of empowering women and positively managing changes in midlife. Breeda worked as a midwife and went on to become a social entrepreneur, founding the Midlife Women Rock Project and Cafes, and she is a psychology and sociology graduate. 

In this video Breeda talks about fear and having the courage and confidence to return to education and to make changes in midlife and the natural leadership ability of midlife women. 

Find more information visit Midlife Women Rock Project.
Careers and training in the area of Heritage & Culture with Shane Lehane. 
Shane is the course coordinator for Cultural & Heritage Studies in Coláiste Stiofáin Naofa and has over thirty years' experience in the heritage sector. 
In this series of three recordings Shane talks about the many varied job options available in the area of heritage and culture, what skills are useful and what training opportunities are available. 
Video 1 - Jobs & careers in the heritage and culture sector part 1 with Shane Lehane
In this first recording Shane outlines some of the potential 'traditional' job options in the area of cultural and heritage tourism. Shane discusses what qualities are needed to work in this area and who the main employers are. 
Video 2 - Jobs & careers in the heritage and culture sector part 2 with Shane Lehane 
In the second recording Shane talks about the importance of enterprise and finding a niche in one's own community. Options include becoming an entrepreneur in the area of heritage, for example harbour cruises, walking tours, family history and genealogy. The importance of research and organisational skills and how they can be applicable in the heritage sector. Volunteering for other heritage groups is also discussed and how this work feeds into local communities and the benefits for local economy and tourism. 
Video 3 - Training and skills in the culture and heritage sector with Shane Lehane
Shane discusses the student experience in CSN and the variety of projects they have been involved in and how these experiences can be applied in work setting. Field trips show the students what type of work is available. Exhibition skills - displaying and mounting an exhibition. Model making and photographing skills, financing and marketing of the exhibitions are all relevant skills to work in this sector.