Cork County Council Announces New Public Pocket Park for Ballydesmond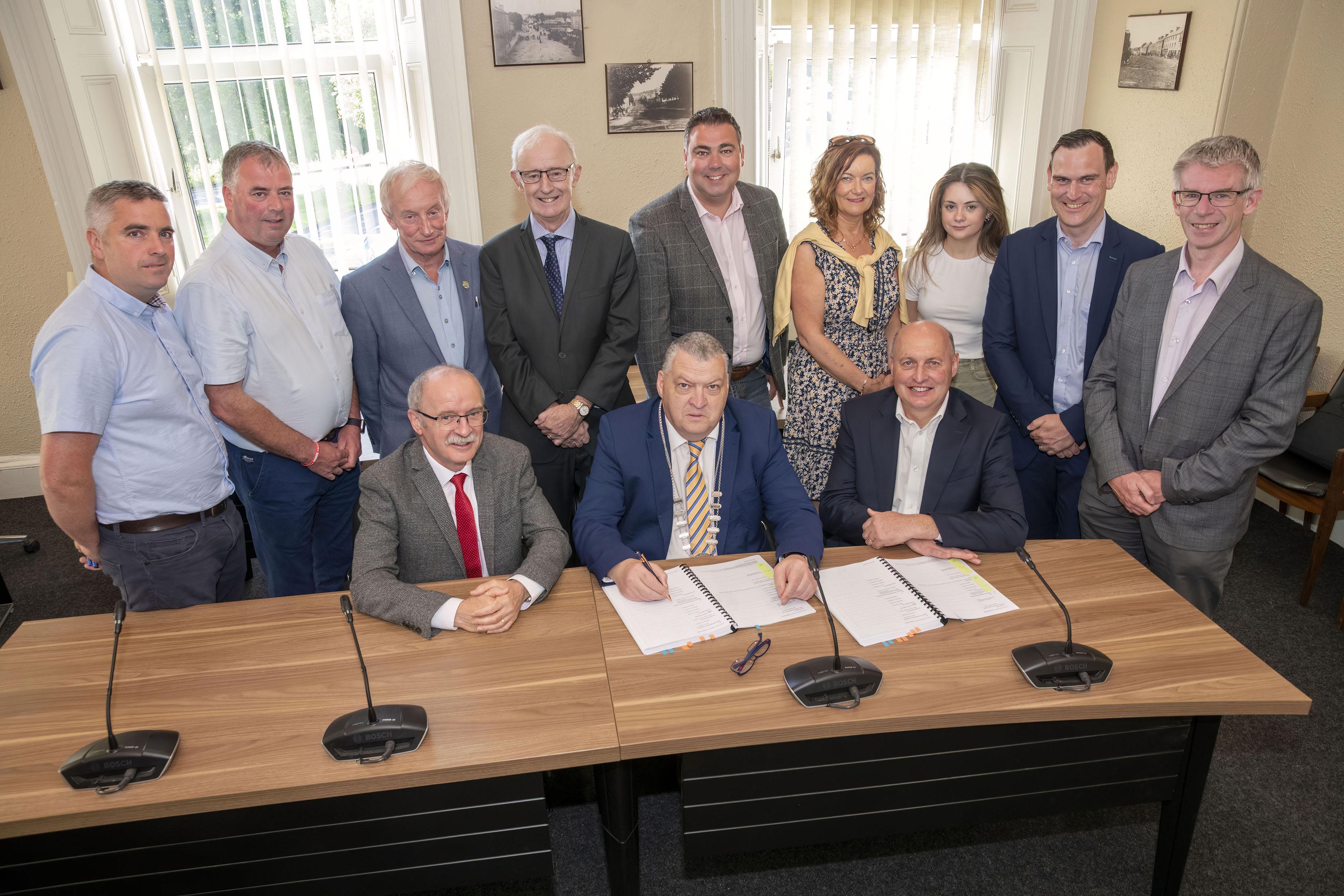 Cork County Council has announced that works are scheduled to commence on the construction of a new public 'Pocket Park' in the village of Ballydesmond. The project has been made possible through grant funding of €868,950 from the Department of Rural and Community Development under the Rural Regeneration and Development Fund (RRDF) to enhance Ballydesmond Village through improvements to streetscapes, walkways and park areas.
Speaking about the project, Deputy Mayor of the County of Cork, Cllr. Deirdre O'Brien, said, "The imminent commencement of works on the new 'Pocket Park' in Ballydesmond marks a significant milestone in our efforts to revitalize and beautify our rural areas. This park will serve as a recreational amenity for all, offering natural play areas, walkways, a covered band stand and outdoor seating. It will provide a focal point for community gatherings and events, creating a vibrant space for residents and visitors alike to enjoy."
The RRDF provides funding for the development and construction of capital projects in towns and villages and rural areas across Ireland. The fund supports the objectives of the governments 'Our Rural Future' framework for the development of rural Ireland over the next five years.
Deputy Chief Executive of Cork County Council, James Fogarty added "I would like to extend our appreciation to the Department of Rural and Community Development for supporting this important project for Ballydesmond. This initiative aligns with our commitment to developing sustainable and vibrant communities throughout Cork County. The park's design celebrates the village's rich Sliabh Luachra heritage with a sculptural feature at the entrance. With visually appealing landscaping and a rain garden traversed by a timber boardwalk, the park will be an environmentally attractive space that enhances the overall aesthetics of the village."
The construction contract for the Park has been awarded to Vision Contracting Ltd. The total cost of the works including VAT is €504,919. Construction is due to begin later this month and is envisaged to be complete by late November 2023. Disruption during the works will be kept to a minimum and regular notifications will be provided to local stakeholders during the construction period.