Cork County Council Launches Archaeological Guide Map for North and East Cork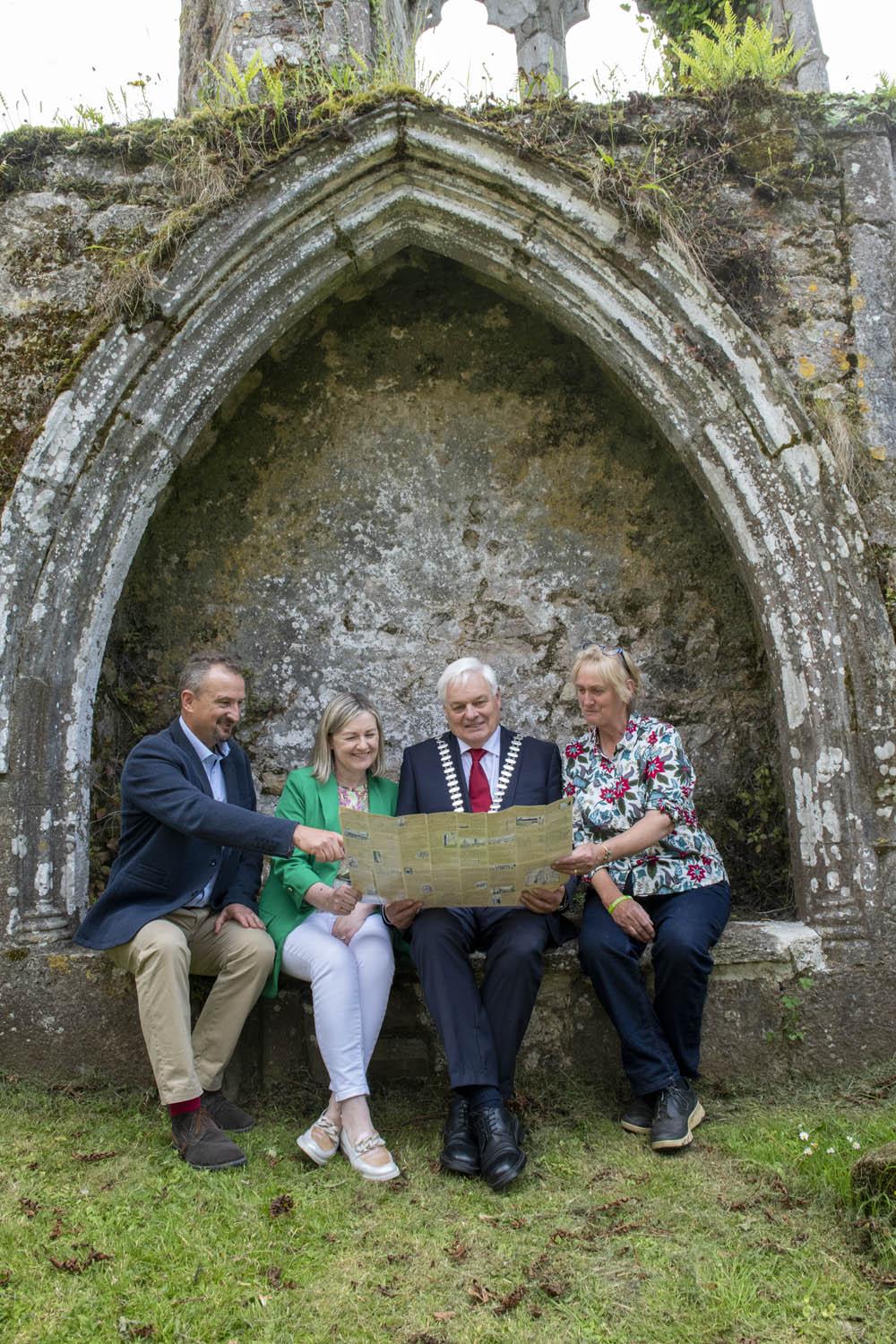 The Mayor of County Cork, Cllr. Frank O'Flynn has launched a new guide map offering an introduction to the archaeology of East and North Cork. The comprehensive guide showcases thousands of years of human activity, offering a remarkable insight into the region's rich and diverse archaeology.
Entitled '101 Archaeological Sites to Visit in North and East Cork', the map is specifically designed to highlight the rural landscape, complementing the Cork County Council's Historic Town Map series. Mayor O'Flynn welcomed Cork County Council's latest heritage publication saying,
In the map, the prehistoric period is represented by monuments that show the importance that people in that period placed in venerating the dead and how their beliefs were tied into a worship of the sun. For example, the magnificent stone tomb at Labbacallee, near Glanworth, was carefully constructed of massive stone blocks according to strict rules including its shape and the entrance facing the south-west. The Bronze Age Stone Circle at Knocknakilla, overlooking Millstreet, also observes a defined pattern in the way the stones forming the circle are arranged. Both monuments are easily accessible and feature on the map along with other prehistoric sites.
The Early Christian period has left a rich legacy in the area and many important early monastic sites feature on the map. These include Tullylease, with its internationally renowned carved cross, Labbamollaga, where the shrine tomb of its founding saint St. Molaga can be seen and Cloyne in East Cork, with its tall round tower and medieval cathedral.  
North and East Cork were bustling locations during the medieval period. There are numerous castles of different periods such as the great stone edifice at Glanworth, where an important medieval bridge is still in use, numerous tower houses built by the Gaelic lords, such as Conna and Carrigadrohid and later castles such as Mallow and Kanturk. The church is represented by impressive monastic remains like Ballybeg Priory in Buttevant, Kilcrea Friary near Ovens and Bridgetown Priory, near Castletownroche. One of the best-preserved monastic sites in the county set in a
wonderful rural location on the banks of the river Blackwater, Bridgetown Priory, is in the care of Cork County Council who maintain it as a public amenity.  
The more recent past is also represented in the map, including two important visitor attractions in the care of Cork County Council, Camden Fort Meagher, Crosshaven, and Fort Mitchell, Spike Island. 
'101 Archaeological Sites to Visit in North and East Cork' is a production of Cork County Council's National Monuments Advisory Council (NMAC) and is part of a wider project by the Council's Heritage Unit to foster a greater public understanding and appreciation of the county's wonderful and unique archaeological and built heritage. The text was written by Elena Turk and the watercolour illustrations are by Rhoda Cronin Allanic.