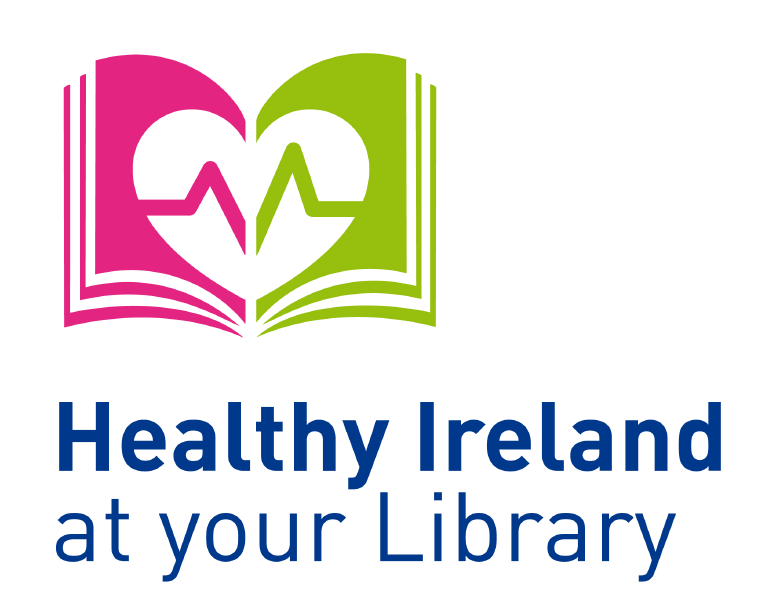 Healthy Ireland at your Library is part of the national strategy that aims to help improve the health and well-being of the Nation and is funded by the Department of Health. Since its inception in 2017, the initiative has been rolled out across the Cork County Library's network of branches with the introduction of a dedicated Healthy Ireland collection of books, eBooks, eMagazines, and eAudiobooks to each public library across the county. Designed to enhance the existing health promotion information service available at your local library, the Healthy Ireland collection covers a wide range of topics from fitness and nutrition, mental health and well-being to healthy childhood and addiction.
Your Good Self is an exciting joint initiative between the HSE and Cork County Library and Cork City Libraries. The "Your Good Self" programme aims to provide quality information to the people of Cork on how to look after their emotional well-being as part of their overall health. Collections are available at many of branch libraries and if not available, they can be requested. Our mobile service is also participating and information on the mobile's collection can be had by contacting Library HQ at 021 4546499.
The following links give a further information leaflet about the initiative and full listings of material, which have been reviewed by HSE Psychology staff, are available for Adults and also for Families and Children.
HSE psychology staff have recommended and reviewed a number of titles which are available on BorrowBox in an e-book and/or e-audiobook format. They cover a wide range of topics from wellbeing to mindfulness. If titles are checked out, holds can be placed on them. To access these titles via BorrowBox, go to the Library Online section.
HSE Psychology staff also hold talks on related topics during the year, so please check with your local library for details.
The impact of Covid-19 isn't just about the restrictions we face, there's an emotional impact as well. 
Our Cork County Council Library & Arts Service partners in Your Good Self: Cork's Positive Self-Help Bibliotherapy Programme, HSE Cork Kerry Community Healthcare, has developed a fantastic online resource to help us all develop our resilience and coping skills throughout Covid-19.
In this first episode from the series Five More Ways in Five Days, Principal Psychologist Specialist in Child and Adolescent Health, Ella Lovett, talks about how we can help children and families overcome worries and anxiety caused by Covid-19. 
Five More ways over Five days – Working with young children
In this second episode from the series Five More Ways in Five Days, Anthony Kiernan, CKCH Senior Psychologist, Child and Adolescent Health, talks about how we can help young people overcome worries and anxiety caused by Covid-19. 
Five more ways over Five days – Working with Teenagers

Packed with excellent tips and suggestions to help promote a more positive mental health approach to dealing with stress, this video series is a valuable resource for everyone and is freely available to view online. 
Irish Sign Language (ISL) versions produced of popular CKCH "Five Ways over Five Days" videos.
The Five Ways Over Five Days series of videos was first published in order to give advice on how to manage our mental health and wellbeing during the Covid-19 pandemic. The videos feature Principal Psychology Manager Daniel Flynn giving advice, tips and guidance and they proved to be extremely popular, with thousands of views.
 
Now, a collaboration between Cork Kerry Community Healthcare Primary Care Psychology; Cork Kerry Community Healthcare Health and Wellbeing and the Cork Deaf Club means that three of the series has been produced with full Irish Sign Language (ISL) which means that a sign language interpreter appears on screen.
 
The videos offer valuable tips on how we can manage our emotions and relationships during these difficult times and cover:

See Healthy Ireland in Cork Kerry Community Healthcare for supporting leaflets and mindfulness practices. 
Healthy Ireland at your library
The program enhances current health information in public libraries by providing new book stock, e-books, e-audio books and e-magazines on health and well-being and a wider selection of health information for all users. 
The health and well-being book collection has over 100 titles covering the three Healthy Ireland themes - Eat Well, Think Well and Be Well. Each book was specially evaluated nationally to provide individuals and families with reliable, accessible information to manage their general health and well-being. The collection includes books for children and young adults also. Click here to view our Healthy Ireland Books. 
A wide range of e-books and e-audio books are available through BorrowBox.
A wide range of e-magazines are also available through RBDigital.
Healthy Ireland Videos
As part of Healthy Ireland at your library, Stella O'Malley has produced a number of videos for us. 
Stella is a psychotherapist and best-selling author and public speaker with many years' experience as a mental health professional. Her popular titles include Cotton wool kids – what makes Irish parents paranoid? (2015), Bully-proof kids – practical tools to help your child grow up confident, resilient and strong (2017) and more recently Fragile - Why We Feel More Anxious, Stressed and Overwhelmed Than Ever (2019). Over the past number of years, Stella has spoken at a number of our Branches as part of this programme and has proved to be very popular and well received.
Watch Stella O'Malley's videos:
Below are a selection of websites which may be of interest at this time
#InThisTogether - Government of Ireland
Campaign to look after people's physical and mental health during Covid 19 pandemic, and includes advice and tips for coping during the ongoing restrictions.
Parents Centre - Department of Children and Youth Affairs
Collection of resources and supports for parents during Covid 19 measures.
HSE documents related to COVID 19
Includes links to an audio version of the Covid 19 booklet, videos, translated documents in a variety of languages and guides for children.
Keep Cork Active - Cork Sports Partnership
The Cork Sports Partnership team have created a resource to support people of all ages and abilities to keep active during this uncertain time, with over 200 resources. It includes a variety of home exercise workouts for all ages and abilities, sports skills and challenges for the young and not so young, as well as interactive games and activities for the family.
Supports for young people's mental health 12 – 25 and also for parents/guardians, including resources, details of free phone helpline and jigsaw online group chats.
Healthy Ireland – Cork County Council Teen talks
A series of talks, not just for teens, covering topics such as anxiety and wellbeing. 
Easy-Read Social Stories For Kids
Enable Ireland and others have created really clear social stories to help explain everything about COVID-19 for children, and these are freely available from the Psychology Society of Ireland (PSI) website. 
My COVID-19 Capsule Workbook Credit: Marie McGowan & Victoria Howson, South Lee Child, Adolescent and Family Psychology
Getting Ready To Go To The Test Centre - Story for Children Credit: DNC SLT Team
Coronavirus Test - Social Story Credit: Enable Ireland
I Feel Worried About Coronavirus - Social Story Credit: Enable Ireland
Personal Protective Equipment (PPS) - Social Story Credit: Enable Ireland
Social Distancing - Social Story  Credit: Enable Ireland
Coronavirus - A Book for Children Credit: Elizabeth Jenner, Kate Wilson & Nia Roberts, Consultant Professor Graham Medley, illustrated by Axel Scheffler, published by Nosy Cow
My Hero is You - Storybook for Children on COVID-19 Credit: Helen Patuck and Inter-Agency Standing Committee Reference Group on Mental Health and Psychosocial Support in Emergency Settings. Also available in a wide range of languages. 
Another great resource for parents is from the Psychology Society of Ireland (PSI) website is:  
18 Practical Tips For Parents To Support The Psychological Wellbeing Of Children During the COVID-19 Crisis 
General - Below is a list of recommended health related websites
Healthy Ireland - Eat well, Think well, Be well
Your Mental Health - HSE
Get Ireland Active – Promoting Physical Activity in Ireland
Safefood – Promoting healthy nutrition and food safety
Dementia – Understand Together
Quit Smoking - HSE
Ask about Alcohol – HSE
Cork County Library offers a wide range of events, including talks and workshops as part of their Healthy Ireland at your Library program of events. 
All events are free to attend, however some may require booking. Details of the events can be found here and also in the local branch. Please contact your local library for more information.