"Little Library Book Bags" for Children Starting School in Cork County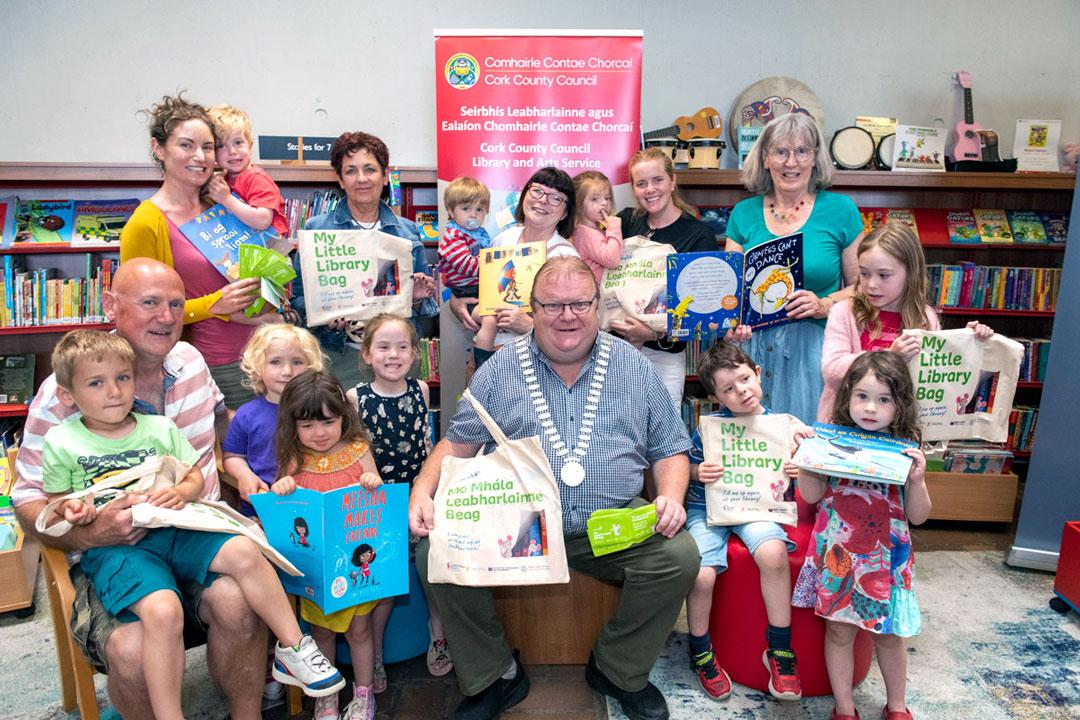 Caption:The Mayor of the County of Cork, Cllr. Danny Collins with kids from Muintir Bhaire Community Pre School in Bantry at the launch of Cork County Library's My Little Library Initiative.
Cork County Council's Library and Arts Service is inviting all children due to start school this September to visit their local library and collect their free "Little Library Book Bag".
The My Little Library initiative, funded through Dormant Accounts Funding, offers a free book bag with storybooks for children and supportive information for parents for all children starting school in September 2023. The aim of the initiative is that all children will start school with storybooks in their homes and as members of their local library.
Mayor of the County of Cork. Cllr. Danny Collins welcomed the return of the scheme which encourages children to take their first steps towards fostering a lifelong habit of reading,
The First 5 Little Library Initiative 2023 provides a book bag to every child starting school in September for collection in libraries across the country. Each bag includes free library membership, with a specially designed Little Library card wallet, as well as information for parents to support children in preparing for the next stage of their learning journey.
The free book bags are available from Cork County Council's branch and mobile libraries.