'Portrait of Lissoran' Exhibition Celebrates Local Residents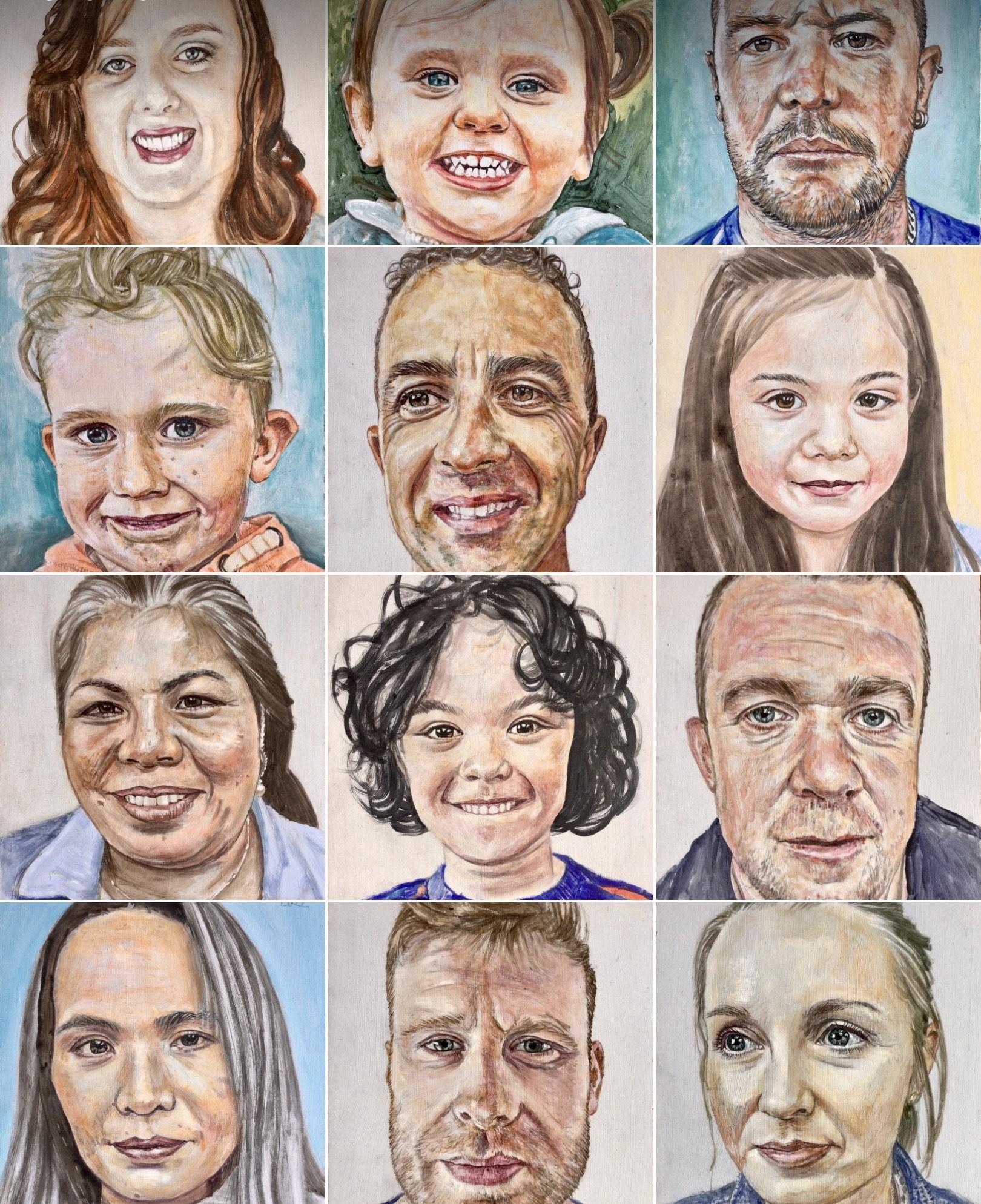 Cork County Council will host the Portrait of Lissoran exhibition at Ballinspittle Community Centre on Thursday 8th December. Created by artist Christopher Banahan, the exhibition features painted portraits of several residents from Lissoran in Ballinspittle. 
The project is a Per Cent for Art Scheme commission, supported by Cork County Council to facilitate community-centred creativity through collaborative activities with the Lissoran residents.
Beginning in Summer 2022, the residents were initially strangers to Galway-based artist Christopher Banahan. Through the contemplative process of painting their faces each day, the artist began to sense the personalities of each of the participating residents. Christopher explains: "This is one of the magical alchemical aspects of portrait painting. The other is the reward when the portrayed person sees themselves in paint for the first time. That's definitely a shared poignant moment of recognition."
The exhibition will be an opportunity for Christopher to thank the participants for taking part in the commission. He has said of the commission: "This has been a unique collaborative creative experience for me, that I believe will directly benefit my future creative endeavours. Hopefully the portraits will leave a positive lasting legacy on the Lissoran community itself. I am grateful to them for welcoming me into their community and sharing this experience with me."
Mayor of the County of Cork, Cllr. Danny Collins added
All are welcome to Ballinspittle Community Centre at 7.30pm on Thursday 8th December. Music will be provided by members of the Ballinspittle Comhaltas Ceoltóirí na hÉireann. The exhibition will run for one evening only, from 7.30 to 9.00pm, after which participants will take their portraits home. 
The artist has also created a book 'Lissoran Portraits' which is available on Amazon