If you suddenly found yourself in 1780s Cork and were asked to throw a dinner party, would you display yourself to be a woman of style and taste? Would you know how to dress and what food to serve? Would you be au-fait with current affairs and social etiquette? Could you successfully navigate your apothecary chest to cure your aching head the morning after?
The LHQ gallery, Cork County Council Library and Arts exhibition space, is delighted to present its second virtual exhibition of 2021, Come Dine With 18th Century Me, by West Cork based artist and designer Jenny Dempsey. Come Dine with 18th Century Me, invites the modern viewer to step back in time and take a light-hearted look at life in 1780s Cork. By showcasing familiar activities with which we still engage, we can compare life then with life now and the unfamiliar past becomes relevant. Eighteenth century Cork was an exciting place. Trade with far-flung places brought many luxuries to our shores. Exotic foods, fine china, and sumptuous silks were all the rage. 
Previewing the virtual exhibition, Mayor of the County of Cork Cllr. Mary Linehan Foley congratulated the artist on her new work:
"Jenny Dempsey offers a unique and refreshing perspective on women's' history. Her research is presented through beautiful artworks and engaging, humorous text. While we regret that we cannot welcome visitors into the LHQ Gallery, we hope that this virtual exhibition by the artist will connect with people in County Cork and beyond."
Visit the Come Dine With 18th Century Me virtual exhibition.
Jenny Dempsey is creating a body of work tracing life for Irish women from the late 18th century to the formation of the Free State, exploring visual storytelling to enhance information accessibility. While there's been countless historic works produced on Irish history, much of it deals with the male perspective and most of it is presented in an academic fashion. Jenny's work tells history by stealth, using curated stories, motifs from popular culture, humour and whimsy to draw the viewer in. 
The idea emerged from a research project undertaken for Nano Nagle Place. Nano Nagle, an 18th century Cork woman, used her personal wealth to educate Catholic poor. Her story could be termed a tale of riches to rags. Interested in the mundane details of the life that Nano chose to abandon, Jenny collected information from books, letters, diaries, and newspaper advertisements. She discovered that women in the past were engaged with the same activities that engage women today: falling in love, feeding family, following fashion and finding self-fulfilment. Discovering how and why the routines and paraphernalia around these activities have altered is fascinating. It is the story of female emancipation. 
Jenny is now working on a series of How-to-Guides which curate and narrate curious facts to tell this story.  Jenny is also currently researching two future books: A Guide to Gardens and A Guide to Pandemics. Accompanying the exhibition is a limited-edition book available for purchase. Her previous books, The Curious Lady's Guide to Marriage 1811 – 1820 and The Ladies' Guide: Cork 1780 are available from her website.
 
Presented by LHQ, Cork County Library and Arts Services, from March 2021
Please click on this link to visit Constellation.
For its first virtual exhibition of 2021, LHQ Gallery presents Constellation, an exhibition by artists Carol Reid White and Amna Walayat. Reid White incorporates collage methods, while Walayat uses the traditional and neo- miniature painting technique in her work.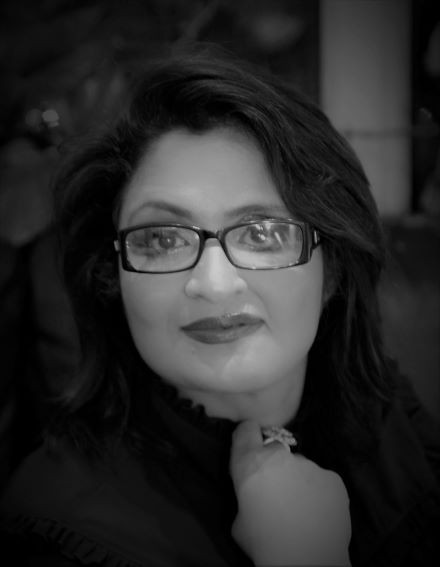 Through their work the Cork-based artists both explore and interrogate history and its related iconography, allegories and metaphors through fragmentation and re-contextualising. The artists then create new constellations through painting and collage. These images, layered with historical connotation in eastern and western subjects, articulate new meanings and generates a fresh dialogue with its viewer to recall on their own personal experiences and knowledge of history.  The artworks create a visual tension between naïve images which are loaded with critical, ironic, social and political commentaries on history.
Carol Reid White born in New Jersey in the 1950s. She has been making collages since the 1960s. Her first serious outing was submitting black-and-white arrangements for her High School Yearbook in 1969. It took a while for the faculty advisor to say, "Yes".
Reid White explains her fascination with the medium over several decades: 
"Collage is a scavenger's medium.  It provokes. Collage can have political messages or allow experimentation with digital media.   Found paper, found objects, fabric or vintage ephemera can exist beside art history or yesterday's news.  Paper and glue. Never be deceived by simple materials.  The world can be torn open on a page."
Her recent exhibitions include Mama Papa Dada, Germany, Winter 2020; Retroavantgarda 3; curated by Anna Klos, Warsaw, Poland, March 2020;  MERZ Gallery, curated by Ric Kasini Kadour, Scotland, Jan/Feb 2020 exhibit; Il Purgatorio, Corsi, Italy, March 2018-March 2019; Sarah Walker Gallery, Castletownbere, Co. Cork, May - June 2019. and Collage: 3 Artists, Blue House Gallery, Schull, County Cork, April-May 2018. Carol White's work was featured in the chapter, "Playing with Paper", of The Collage Ideas Book by Alannah Moore (Octopus Press, 2018); and in "Selections from The Flying Glue Book" in Kolaj #22.
See kolaj magazine Artist Directory.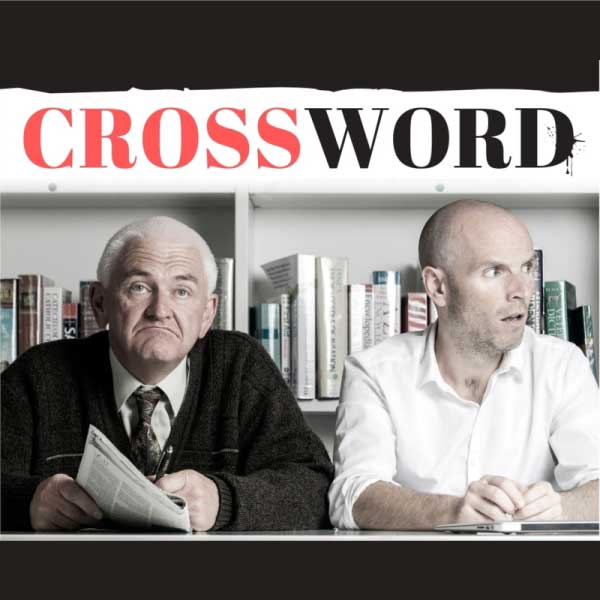 'Crossword' looks at the lives and motivations of two characters, Brian and Harry, through a series of interactions in their local library. Harry, an older man, recently retired, seeking to keep himself active and informed, and Brian a young arts graduate looking for a job and trying to decide a career path for himself.
Brian searches the job section of the newspapers. Harry does the crossword. From two different generations, they have two very different reasons for being in the library...and different things to be angry about. 'Crossword' is about finding the language to say how you are feeling - and then finding someone to whom you can say it.
Produced for Cork County Culture Night as an online audio drama, following a successful physical tour in 2019. Starring Tadhg Hickey and Danny Buckley.
Now in its 16th edition, From the Well is the annual Cork County Council Library & Arts Service short story anthology. Deirdre Kingston's 'Catch & Release' was selected as the winner of the short story competition, and is published here as a podcast along with two other stories from the collection this year. The decision to record the three stories marks a new development in the anthology's 16-year history.