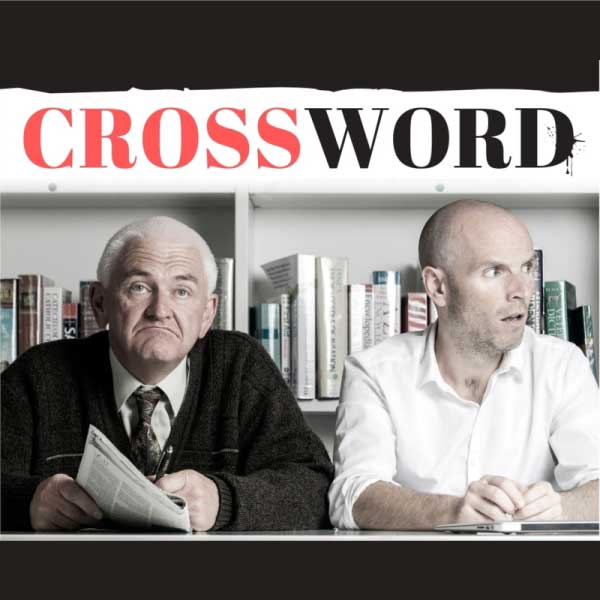 'Crossword' looks at the lives and motivations of two characters, Brian and Harry, through a series of interactions in their local library. Harry, an older man, recently retired, seeking to keep himself active and informed, and Brian a young arts graduate looking for a job and trying to decide a career path for himself.
Brian searches the job section of the newspapers. Harry does the crossword. From two different generations, they have two very different reasons for being in the library...and different things to be angry about. 'Crossword' is about finding the language to say how you are feeling - and then finding someone to whom you can say it.
Produced for Cork County Culture Night as an online audio drama, following a successful physical tour in 2019. Starring Tadhg Hickey and Danny Buckley.
Now in its 16th edition, From the Well is the annual Cork County Council Library & Arts Service short story anthology. Deirdre Kingston's 'Catch & Release' was selected as the winner of the short story competition, and is published here as a podcast along with two other stories from the collection this year. The decision to record the three stories marks a new development in the anthology's 16-year history.
The Half Light by Alexandra Tyndale
Author of 'The Half Light, Alexandra Tyndale grew up in Wicklow before moves to Dublin, London and Bristol. She is now based in West Cork. She began writing last year and her first short story, 'In the Clouds' was published in From the Well in 2019.
The Bet by Miriam Dunne
Creator of 'The Bet', Miriam Dunne lives on Sherkin Island and is currently working on a novel. Her first book Blessed Art Thou Amongst Women became Waterstone's book of the month.  She has had articles published in the Irish Times and broadcast on RTE's Sunday Miscellany.
Catch and Release by Deirdre Kingston
 'Catch and Release' is the work of Deirdre Kingston, a writer of short stories and historical fiction. Her writing was published in The Incubator, and her story "Donatio Mortis Causa" was shortlisted for the 2018 From the Well anthology. She was twice selected for the 'Date with an Agent' Event at the International Literature Festival Dublin. She lives in Cork with her husband and three children.