Art Meets Fun at Clonakilty's Eastát Garrán Feá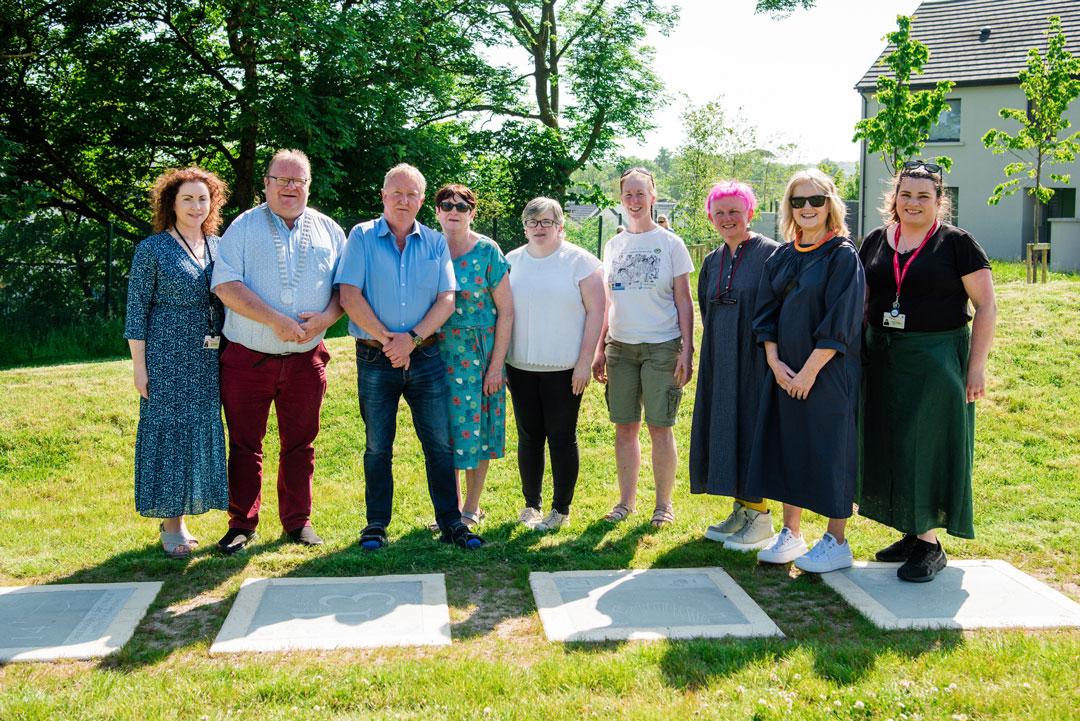 Cork County Council has joined up with artists Carmel Creaner and Anne Kiely together with residents of Eastát Garrán Feá in Clonakilty to launch a largescale outdoor game for residents of all ages to enjoy.
The art installation was developed under the Per Cent for Art Scheme, a government initiative, whereby 1% of the cost of any publicly funded capital, infrastructural and building development can be allocated to the commissioning of a work of art.
Carmel Creaner and Anne Kiely were selected to work with residents to develop the outdoor game installation that references the flora and fauna of the Beechgrove area in Clonakilty, as well as the creativity and imagination of the participants who decided on the designs, rules and aim of the game. 
From the initial consultation and workshop phase in Spring 2022, to laying the final paving stones for the game in Spring 2023, it has been an exciting and creative year in Beechgrove. 
Originally farmland, the estate is home to mature trees, a bat habitat and several breeds of birds. Therefore, it was always important to the artists and residents that the artwork complimented its surroundings. 
The Clonakilty housing development recently won an All-Ireland Community and Council Award for Best Social Housing Project 2023. 
Speaking at the launch, Mayor of the County of Cork, Cllr. Danny Collins welcomed the project,
Elsewhere in the county, artist Peadar Lamb is developing new work for Binn na gCléireach, a housing development in Kilnagleary, Carrigaline. Projects are also currently in the pipeline for Doneraile and Skibbereen. All artists are selected from the 2021 – 2024 Housing Public Art Panel.