Cork County Council honours Jim Murphy
Cork County Council was proud to host a civic reception in honour of Jim Murphy to acknowledge and celebrate his lifelong commitment to his hometown Passage West. The Civic reception was hosted by Carrigaline Municipal District on Tuesday 4th October 2022 in County Hall.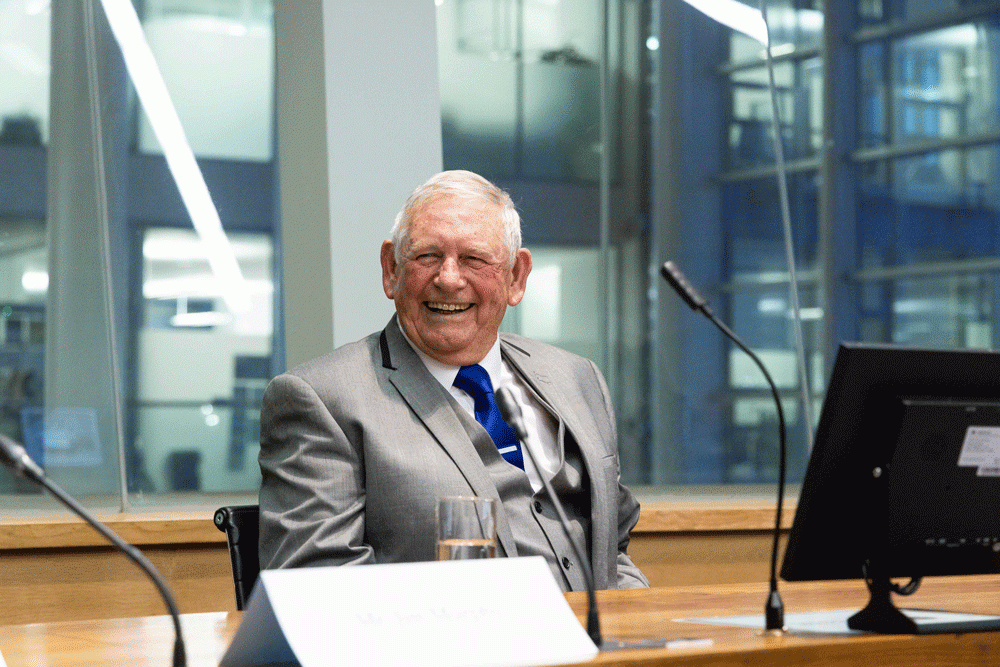 There was a presentation on the evening to recognise Jim's outstanding contribution to his hometown of Passage West.  Jim's commitment spans the decades, from being a founder member of Passage Soccer Club with four other lads in 1972, it grew from a small schoolboys' club, with no pitch, to the present very strong club with the best of facilities at Rockenham Park.  Jim is Hon. President of the club to this day. 
Cllr. Ben Dalton, Chair of Carrigaline Municipal District, said:
Mayor of the County of Cork Danny Collins echoed Cllr. Dalton's sentiments and added,
Jim Murphy said:
"I am indeed honored that the Chairperson of the Carrigaline Municipal District, Cllr. Ben Dalton O'Sullivan and the Elected Members have decided to award me a Civic Reception for my community work in the Passage West area for many years.  It was a pleasure to work with Elected Members and Officials of Cork County Council,
 during my 25 years as a Member of Passage West Town Commissioners and of course with the people & organisations within our Town.  Having a sense of pride in the unique History of Passage West and its people was always my driving force.  My goal and focus were to promote Passage West a great place to live. "