Cork North & West Local Enterprise Office Celebrates Creative Businesses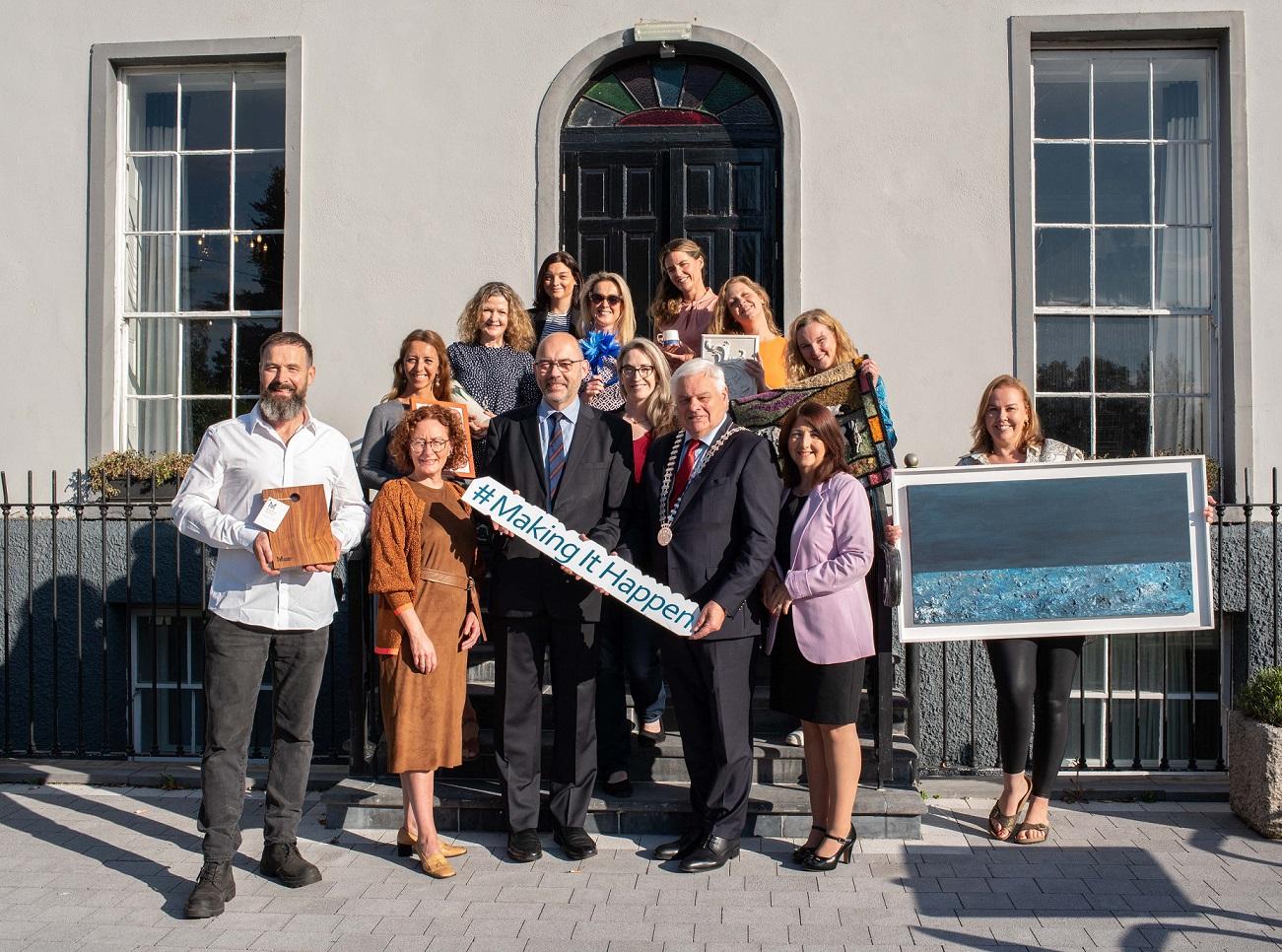 A number of local craft businesses have recently completed Cork County Council's Local Enterprise Office (LEO) Cork North & West "Grow Your Creative Business Programme". With a focus on supporting craft and creative businesses to ensure they reach their full potential, the programme placed a strong emphasis on sustainability within the creative sector, bringing together a diverse range of businesses, including ceramic artists and wood crafters.
The programme which was tailored for new and existing businesses working in the gift, craft, design, and textiles industries, featured four training workshops, as well as one-to-one mentoring by leading craft and design specialists Aideen Bodkin and Meabh Ring. Participants included lead ceramist Siobhain Steele from Moulane and Lisa Wilson from Kinsale.  Wood crafters and furniture makers included Jennifer O'Connor and Paul Murphy the 'Mindful Maker'.  The fashion and clothing sector was represented by Tara Woolfe from Mallow and milliner Elaine O'Sullivan of 'Panama & Pearl'. Visual artists working in oils, acrylics, print and illustrations also participated with the written word represented by Mary McCarthy. Business engaging age-old crafts techniques such as stucco plastering by Dolcie Ross Keough and wool punch needling by Michelle O'Driscoll "Wild Wool Way' based in West Cork also completed the course.
 
Mayor of the County of Cork, Cllr. Frank O'Flynn congratulated the participants,
The trade-focused workshop was designed to help businesses develop key skills to enable them to inject fresh ideas and approaches to product development and sales.  Participants were guided on how to consider new products and ranges and were advised on strategies for growing their business.
Kevin Curran, Head of Enterprise at LEO Cork North & West added "The "Grow Your Creative Business Programme" works with clients to develop key skills to help them grow their business and create jobs within the region. There are some wonderful and dedicated craft entrepreneurs in the area and we in the Local Enterprise Office are delighted to assist them through training, mentoring and business development support programmes to ensure that they can reach their full potential."
For information on upcoming programmes please visit the below link.