'Emotion' by Ciara Chapman to Open at Cork County Council's LHQ Gallery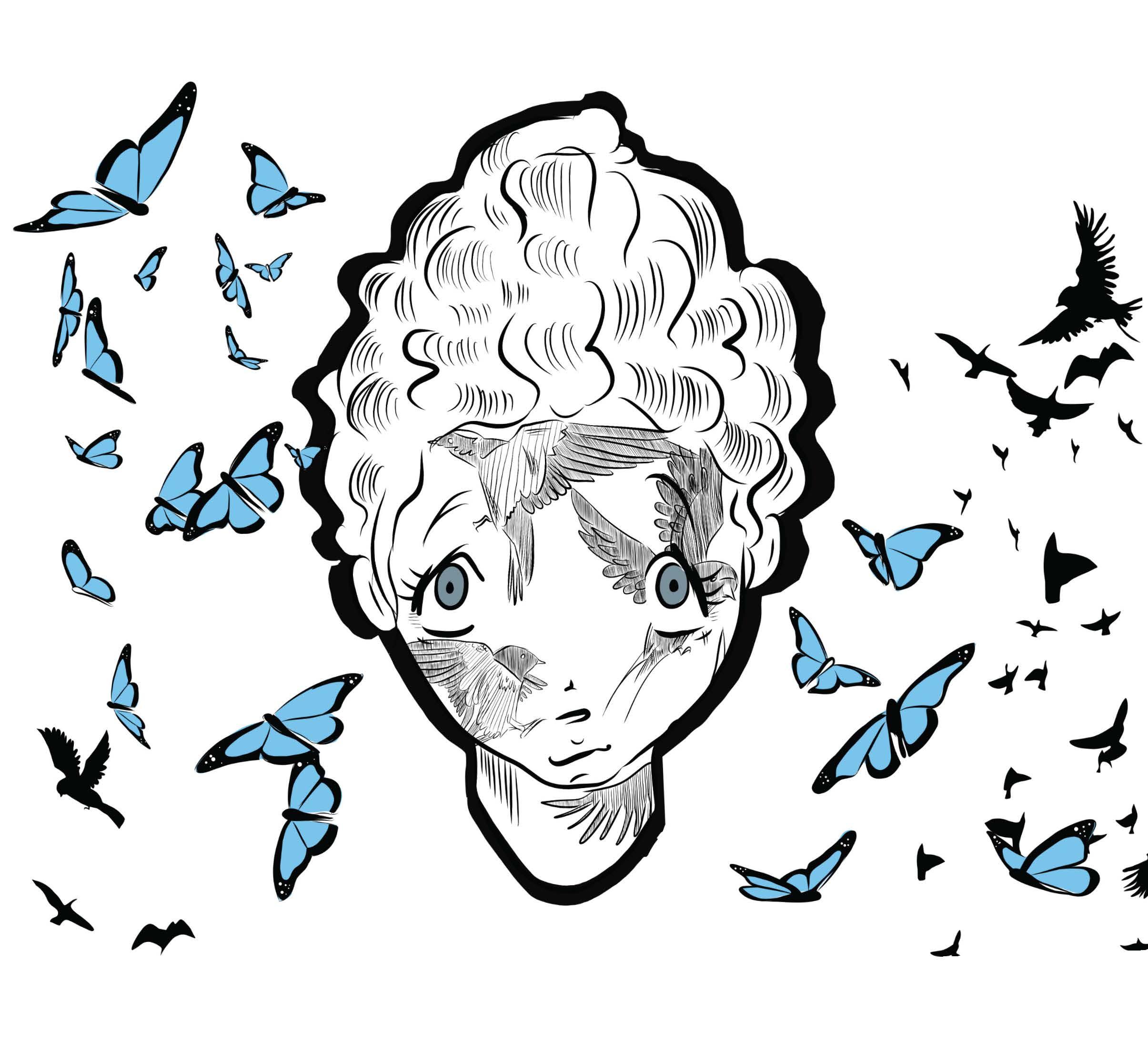 Cork County Council LHQ Gallery will host 'Emotion', an exhibition by artist Ciara Chapman, that looks at human emotion, change and growth. The exhibition opens on Thursday, October 26th and will run until November 24th, with an opening event on Saturday, October 28th from 11am to 12.30pm. Entrance to the exhibition and the opening event are free of charge.
Ciara is an award-winning artist working in digital illustration and digital printmaking as well as mixed media pieces such as embroidered and origami artworks. 
Mayor of the County of Cork, Cllr. Frank O'Flynn says 
Ciara lives with chronic sciatica since having an accident eight years ago. For Pain Awareness Month on 2022, Ciara installed a large mural titled 'Chronic Pain is NOT Make Believe' on the North Wall of Cork Opera House's building. She was previously selected as a finalist for the London International Creative Competition 2020 for her illustrated blog 'My Chronic Pain Diary'.  
'Emotion' has a focus on human emotion, change and growth and is a departure from Ciara's usual work looking at the pain suffered by people living with sciatica and other invisible ailments. The new works are presented in printed decals. Decals adhere to the surface on which they are placed and give Ciara the ability to work in a larger scale that is beyond her physical body's capabilities.
Discussing her inspiration for the exhibition, Ciara said, "Initially I had proposed to create a project titled 'Emotion' that would look at various emotions through the use of symbolism and facial expressions. However, over the past year my own life has gone through a transitional phase and so, each piece in this exhibition mirrors my own feelings. From starting over to relocating my home, the string of emotions are profound…perhaps 'Emotional' would have been a more accurate title."
'Emotion' runs from the 26th of October to the 24th of November 2023 at LHQ Gallery, Cork County Council, County Library, Carrigrohane Road, Cork. For further information, contact Cork County Council's Arts Office at arts@corkcoco.ie