Island Sky Cruise Ship Calls in to Kinsale
A Celtic Cross of Journeys and Meetings made locally by Kinsale company, Wild Goose, was presented to the Captain of Noble Caledonia's, Island Sky, to welcome them on their inaugural call to Kinsale.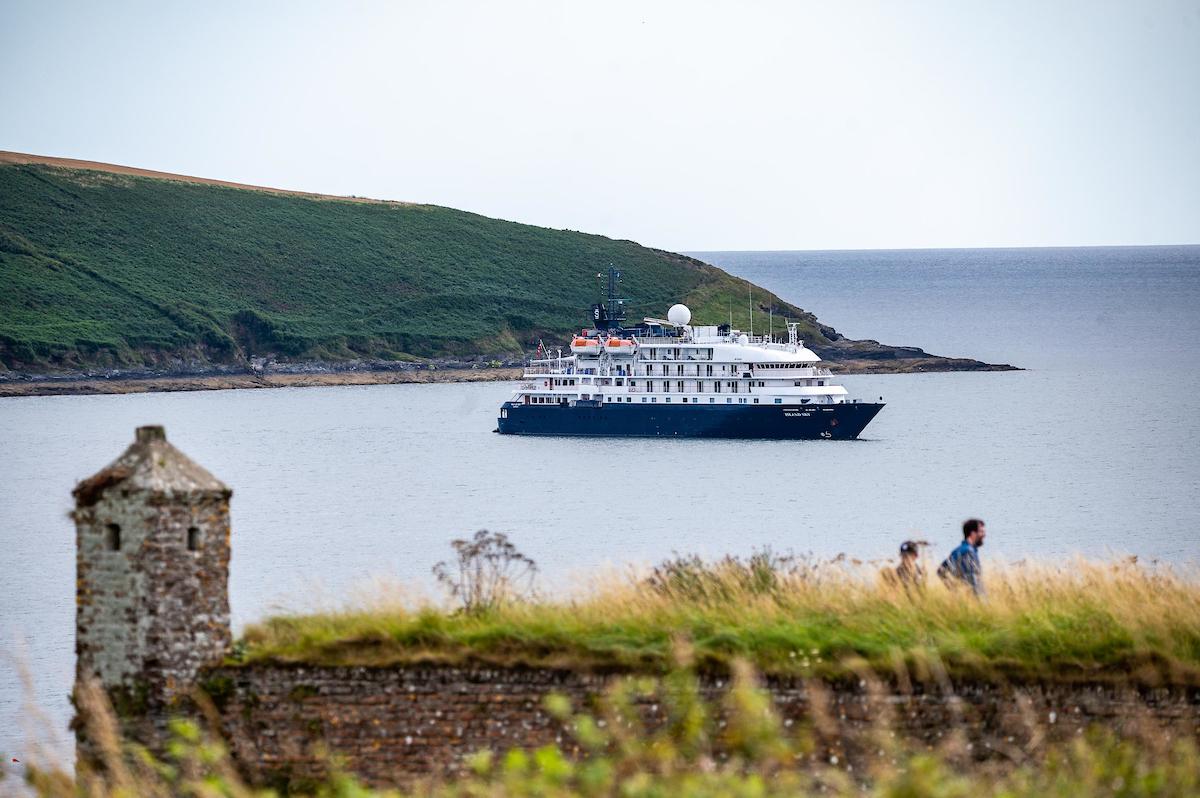 Kinsale was at its sparkling, sunny best on Thursday as cruise guests from Noble Caledonia's Island Sky came ashore. The Mayor of the County of Cork, Cllr. Danny Collins said,
A traditional music welcome was provided by the young musicians from Comhaltas Ballinspittle who were on their way to compete at Fleadh Cheoil 2022 in Mullingar at the weekend.
In the morning, cruise guests did organised City Tours to nearby Cork but returned in the afternoon to stroll around Kinsale at their leisure while some enjoyed a walk to Charles Fort.
This is the second time Island Sky has been in West Cork in as many weeks having called to Schull on June 24th. On this occasion, guests are on a 14 day, Around The Emerald Isle cruise accompanied by best selling author, historian and podcaster, Turtle Bunbury who provides an in indepth insight into the destinations being visited.  And with the rich history associated with Kinsale and Bantry, where the ship continued to the following day, there will be no shortage of material to enthral curious visitors.
Noble Caledonia's brochure for this Around the Emerald Isle cruise features Bantry House on its cover, further confirming the region's appeal for cruise visitors.
Chief Executive, Tim Lucey added,
Noble Caledonia, a UK company in operation for over 30 years, has earned a reputation as one of the leading small ship cruise companies in the world. The Company has featured West Cork harbours for many decades, being frequent callers in the past to Glengarriff.