Sean P. Keating Commemorative Plaque Unveiled in Kanturk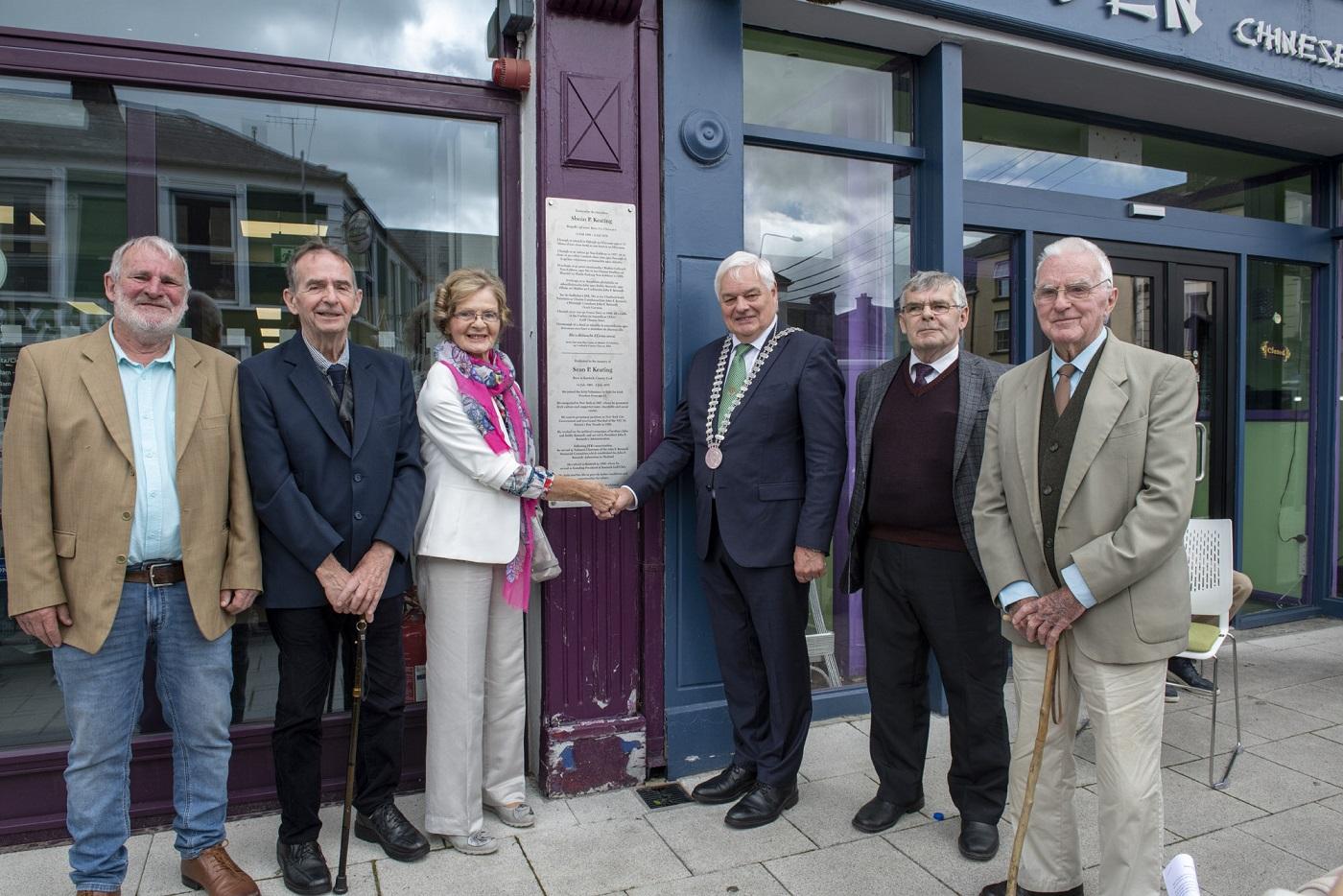 Mayor of the County of Cork, Cllr. Frank O'Flynn has unveiled a commemorative plaque in memory of Kanturk native Sean P. Keating, a dedicated volunteer in the Irish Republican Army during the War of Independence who went on to play a pivotal role in American politics before returning to his hometown.
Sean P. Keating joined the Irish Volunteers to fight for Irish Freedom at the young age of 13 and was involved in both the Anglo-Irish War of Independence and Irish Civil War before emigrating to New York in 1927. During his time there he played a remarkable role in the promotion of Irish Culture and supported many charitable and social causes. 
He held many prominent positions in New York City Government, including Deputy Mayor of New York, and was Grand Marshal of the NYC St. Patrick's Day Parade in 1956.
Sean P. Keating also worked on the political campaigns of brothers John and Bobby Kennedy and served in President John F. Kennedy's Administration. Famously Mr Keating was the first person to introduce John F. Kennedy as "the next President of the United States", while presenting speakers at an Irish Institute function in New York, 3 years before JFK became America's 35th President.
He retired to his hometown of Kanturk in 1966, where he served as founding President of Kanturk Golf Club. He served as Chairman of the town Industrial Committee and was active in charities including the Irish Wheelchair Association, as well as the local Tidy Towns Association and Town Park Committee.
Unveiling the plaque at the former site of the Keating family bakery, now Kanturk Library, Mayor O'Flynn said
The plaque unveiling event was attended by representatives of the Keating family and was supported by Cork County Council's Library and Arts Service. The plaque was supported by Cork County Council's Commemorations Committee which supports a wide range of commemorative activity throughout the county, both through its own initiatives and through funding for a variety of groups in their commemorative endeavours.