Children's Librarian Rachel Burke with the Right to Read certificate presented to Cork County Library in recognition of the Library's work on the core Right to Read Literacy programme 
Voices of '68: exhibition at Cork County Library.
An interactive, exhibition featuring filmed testimonies of 30 political activists, historians and civilians who experienced a pivotal year in Northern Ireland in 1968, when the civil rights movement and political tensions came to the fore across the province, is being  hosted at Cork County Library Headquarters,  Carrigrohane Road, for the month of January 2019.   
The Voices of '68 exhibition, encourages a fresh look at this crucial turning point in Northern Ireland's political and social history and is told in the words of some of those directly involved at the time.
The exhibition is one part of a collaborative project between National Museums NI and Dr Chris Reynolds from Nottingham Trent University. The project has involved producing filmed testimonies capturing the personal accounts of events which occurred in 1968.  Karen Logan, the Project Curator at National Museums Northern Ireland comments - "Voices of '68 has been a significant collaboration dedicated to highlighting the living legacies of a time in history that challenged Northern Irish society.    "We hope that the exhibitions and talks throughout the exhibition will encourage conversations around the wider issues of human rights and political reform and that the actions of the past will help inform all communities."
Dr Chris Reynolds of Nottingham Trent University states - "It has been a privilege to work with National Museums NI on this project. The Ulster Museum houses a wealth of historical archives that tell an important story about conflict, communities and peacebuilding.
"The exhibition offers a snapshot of the people who were involved in or witnessed social and political events across Northern Ireland fifty years ago, and how testimonies can educate and resonate with a wide generation of visitors from all backgrounds."  The travelling exhibition uses Augmented Reality to enhance its mobility and provides an immersive, interactive experience for the visitor.
The  Library exhibition  is open Monday to Friday 9.30 am -5.00 pm.
Well worth a visit, all are welcome!
Healthy Ireland at your library
Healthy Ireland at your library programme was launched recently by Deputy Mayor, Cllr. Kevin Murphy. It is a Government-led initiative, and is part of a national strategy to improve the health and wellbeing, of citizens by placing a focus on prevention, individual awareness and keeping people healthy for longer.  Cork County Libraries will offer a wide variety of exciting free talks, workshops and activities suitable for all ages. Events are scheduled to take place between now and mid February and will include a range of talks, workshops and activities for all ages with events happening in each of our 28 Branches. Whether you would like to try chair yoga, learn more about mindfulness, dementia or building childhood resilience, the Healthy Ireland at Your Library programme has an event to interest and educate. While events are all free to attend, booking is recommended. For more information about Healthy Ireland at Your Library, please click here. Keep up to date with events happening in your local library by following us on Twitter  and Facebook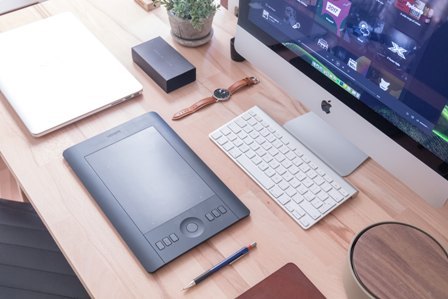 Work Matters at the Library
Are you looking for a job or a career change? Are you thinking of starting your own business?
The Work Matters service at your library is a perfect place to explore research and learn new skills.
Work Matters is a national initiative and partnership between Cork County Libraries and
Libraries Ireland. It is currently available in Library Headquarters, Midleton and Bantry library.
For more details on the scheme click this link. https://www.corkcoco.ie/library-services/library-news-events